Startup merges art and technology to clean air indoors
Updated: 2019-07-12 07:42
By Pamela Lin in Hong Kong(HK Edition)
| | | | | | | | | |
| --- | --- | --- | --- | --- | --- | --- | --- | --- |
|   | | Print | | Mail | | Large Medium  Small | 分享按钮 | 0 |
Editor's note: A Hong Kong startup is using a local university's patented air-filtering technology to create new products that can battle noxious gases inside buildings. The company also is using the product-design expertise of company co-founder Mui Kinoshita to create innovative new products.
In her bid to achieve excellence in the integration of aesthetics and technology, Hong Kong entrepreneur and award-winning product designer Mui Kinoshita launched Asa Innovation & Technology Ltd, which provides interior-design solutions for indoor air pollution.
Incubated in the Hong Kong Science Park, Asa uses patented nanotechnology to purify indoor air by merging art and technology in indoor appliances and installation.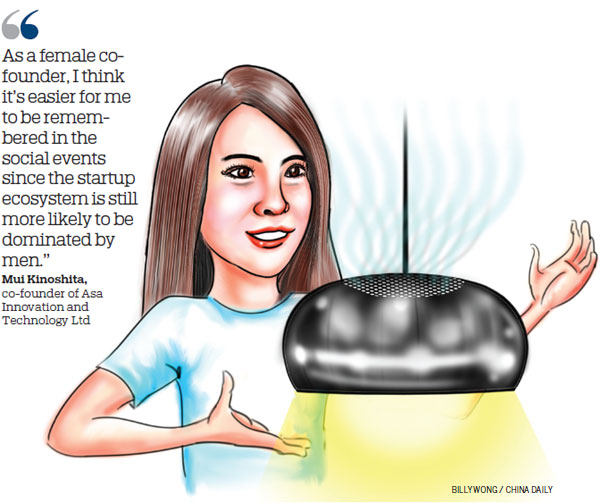 Indoor air pollutants are pervasive and harm human bodies but are seldom recognized as they are not as visible as outdoor pollution. The fire in a Ngau Tau Kok mini-storage facility in 2016, lasting 108 hours and producing heavy noxious gases that affected the neighborhood and its residents, motivated Mui to consider feasible methods to tackle the issue.
One such method, Plasma Assisted Catalytic Oxidation (PACO) technology, was developed by Professor Oscar K. S. Hui and patented by the City University of Hong Kong (CityU). However, the research didn't result in products that benefited the public. Mui and Asa's other co-founder, Anthony Huen Chun-kit, found the research and contacted Hui. They eventually got permission from CityU to transfer the research results into their product development.
The patented air purification technology can transform volatile organic compounds such as formaldehyde and toluene, which can be found in an ordinary indoor environment, into water, carbon dioxide and other harmless substances.
The integrated air purifier has a life expectancy of 10 years, longer than the one adopting activated carbon to attract and hold contaminants in air or liquid form.
Asa uses a nano-catalysis filter to encircle the electronic components so that the air going through the filter can cool down the components. The light and the air purifier can be operated independently through a mobile phone app.
Started up early
Setting up her own business happened spontaneously, Mui said.
Exposed to trading since she was young, Mui started to sell her handmade crafts when she was in high school and continued to do so in college, when her designs were selected to exhibit overseas and gained popularity. Mui began to cooperate with local companies and sell her designs.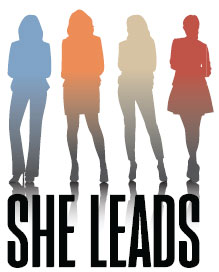 Studying industrial and strategic design in Hong Kong, the UK, Finland and Italy, Mui is a veteran product designer with over 15 years of experience in the industry and she's also the vice-chairman of the Hong Kong Designers Association.
Before starting Asa, Mui used to work in design consulting firms and she also owned a design consulting company. "Working in the design consultancy firm kind of restricted me of perfecting the design in my own way," Mui said. She prefers to have full autonomy in product quality control, including the design and production.
"I find myself enjoy creating products. Instead of being fast to provide client the result, creating good products is my priority," Mui said.
Airluna, an interior illuminant equipped with air purifier created by Asa, will hit the market at the end of the year. Mui said the design of the light ornament has been revised about 20 times.
"Only if the product is perfect can the business succeed," she said. Not competing with air purification products on the market, Asa's air purification lighting features the exceptional design element in an interior space with both unique design and functionality.
Before that, Asa targeted customers on the business-to-business market, providing high-end solutions for property development and luxury hotels such as the Peninsula Hong Kong.
"There are some super-hip public spaces that have difficulty in being furnished and decorated with furnishings and ornaments that fit in the environment," Mui said.
Asa customizes the air purifier illuminant to go with the style of the premises and the interior setting. The startup is also looking into other forms of furnishing items and interior installation to integrate PACO technology.
Asa got its Airluna light ornaments tested on the premises, malls and hotels under New World Development Co after startup incubator Eureka Nova, founded by NWD, chose Asa for the experiment.
"The test is about monitoring the changes in data before and after the integrated purifier product is installed," Mui said, adding that the results were ideal.
Deal with financing
With experience in manufacturing, product development and trading but not the fundraising, Mui said her biggest challenge was approaching investors for financing.
In the first year of the startup, Mui got training in raising capital and pitching business ideas to investors.
"A business plan is like the design where you need to organize your ideas and innovative thoughts. Meanwhile, for startups, things are changing quickly, so you have to modify your pitch to investors every time," Mui said.
A startup is always short on cash and pinching pennies. Besides the original design and mechanical parts that occupy Asa's five full-time employees, the startup outsources other works globally through the internet.
"I like to break things down into different sections like for marketing. I would hire different people to do different parts of marketing since each individual has his own area of expertise," Mui said.
She uses the internet to deploy global workers' advantages, which not only saves costs but also boosts efficiency. Mui understands the way millennials work, and she sometimes invites local young people to present a pitch in a local public event.
"Like on the Chinese mainland, we would invite college students who are interested in training their public speaking skills and knowing more about our company to do presentations at the public investment fairs," Mui said.
As a female co-founder, Mui thinks it's easier for her to be remembered in the social events since the startup ecosystem is still more likely to be dominated by men. "But also you have to make your products stand out in the public in the first place," she added.
A traditional woman at heart, Mui sometimes worries she's not taking good care of her family, although her family supports her in her career achievement.
"My husband, who works in the field of computer science, contributed to Asa's fundamental construction in its early stages, and I hope he can join me as a full time in the future," Mui said.
pamelalin@chinadailyhk.com
(HK Edition 07/12/2019 page9)