Passionate students urged to retain professional polish
Updated: 2018-06-12 07:42
By Wang Yuke in Hong Kong(HK Edition)
| | | | | | | | | |
| --- | --- | --- | --- | --- | --- | --- | --- | --- |
|   | | Print | | Mail | | Large Medium  Small | 分享按钮 | 0 |
HKBU teacher points out many technical skills may soon fall by the wayside but journalists will always need basics such as interview techniques.
Students have become more ambitious than their counterparts in earlier years but appear to have lost some traditional professional skills as their quality of life improved and ubiquitous communications technology provided distractions, the head of the journalism master's course at Hong Kong Baptist University points out.
"Students today are more energetic and intelligent than the older generations. They are driven and aggressive to become world leaders as they are always encouraged to be," said Cheung Siu-wai director of the Master of Arts in International Journalism Studies Programme at HKBU. Unfortunately, they seem to forego certain journalistic skills which the profession used to prize.
"I realize that they tend to use recorders when doing interviews instead of jotting down notes with pen on the notebook," Cheung said regretfully. He has taught journalism and communication at universities in both Hong Kong and Chinese mainland, specializing in news gathering, journalistic writing and political communication. In recent years he has appeared frequently on local television as a guest commentator on international issues and current affairs in Hong Kong and elsewhere.
Cheung fears this new interview practice means prospective journalists could only produce superficial stories without details and insights. That prompted him to focus his teaching on investigative interview techniques. "We tried to teach them to ask questions in detail and dig deeper. We told them to tell a complete story and never to assume the readers understand as much as you do. We told them: 'you are the expert on the subject, you're reporting it and the readers may be ignorant (about it)'." Technologies progress fast, which could make specific skills picked up in the school year obsolete by the next year. The basics will not become outdated, and a journalist can go a long way with them.
He noticed that today's students would rather choose courses related to computer use, such as multimedia journalism and data mining, while shunning such basic courses as long-form writing, which is considered tedious and demanding. Multimedia tools and social-media platforms merely offer creative ways for reporters to present news and attract readers by adding visual and audio experiences. "But it does not mean reporters can use their creativity on the facts and the truth. News writing is non-fiction. It's about writing what you see. If you don't see at first hand, you must verify it has happened." He co-authored a book with two fellow journalism practitioners, published last year, discussing the fine line between creativity and ethical codes of news reporting.
To verify if something is true or just a rumor or speculation was a tall order in the past. But today with the internet as a powerful tool it becomes simple and easy because different news outlets can collaborate and reporters can check out the truth by perusing published news articles. Cheung always reminds students that creativity can never be done at the expense of truth and authenticity. The Panama Papers set a good example, Cheung cited. Those reports exposed a good deal of corruption, embezzlement and illegal activities involving business tycoons and high-ranking politicians. Such complex news stories can hardly be done by a single news outlet; collaboration with different international news agencies and veteran reporters in the industry is the way to go.
People's news consumption habits have changed significantly, shifting from newspapers to online news platforms. News reporters put more news content online in response, complete with visual and aesthetic elements. The media landscape has evolved but some journalism principles remain essential. "On the very first day, I'd tell them to always be honest with their audience, protect their sources, and never put yourself in the part of the story," said Cheung. For reporters, projecting personal views and political stance into a story is frowned upon in journalism; these could cost the report its integrity, he explained.
Working with younger generations is not easy, even for experienced teachers such as Cheung. Most of his graduates are from single-child families and receive good education. They are the only future of their doting parents, who give their children the best. To Cheung's surprise, his students are globe trotters, having been to many places. Every year the school organizes a few study trips. "We can't go to the well-beaten places anymore, such as London, Paris or Cambodia." In the latest study trip, Cheung led his students to Vienna, Austria, and Budapest, Hungary, attending journalism classes, visiting media companies and sightseeing.
The youth today work with passion but some of them lack patience and are too goal-oriented, observed Cheung. He quoted a famous saying by Tsui Chee, the Nobel laureate for physics of 1998, to enlighten all the young journalists. "Keep working on what you really like. Just keep doing it and one day people will pay you to do what you really love."
jenny@chinadailyhk.com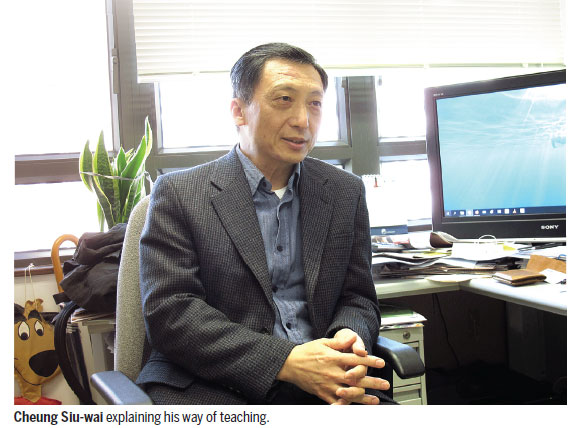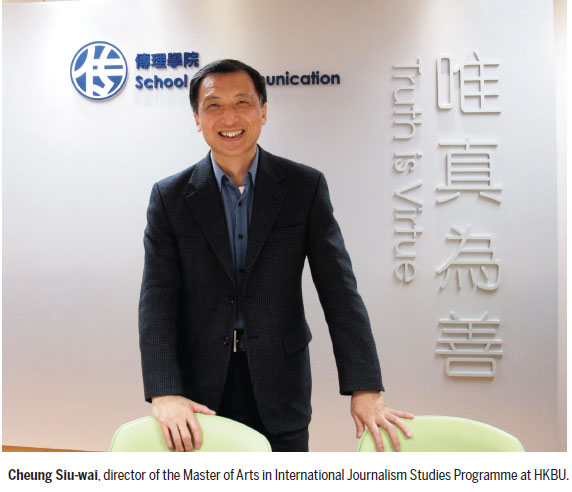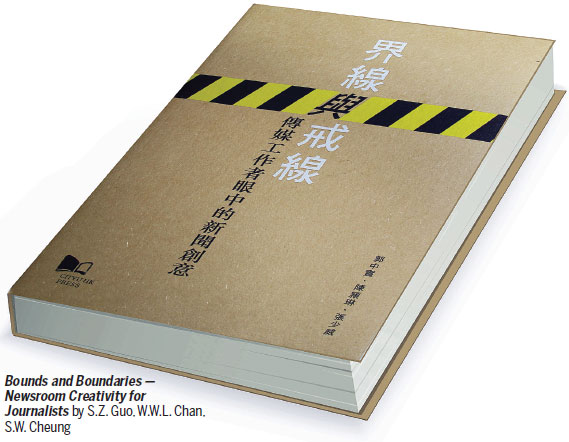 (HK Edition 06/12/2018 page22)