Cure for that uncomfortable itch
Updated: 2017-01-23 06:54
By Honey Tsang(HK Edition)
| | | | | | | | | |
| --- | --- | --- | --- | --- | --- | --- | --- | --- |
|   | | Print | | Mail | | Large Medium  Small | 分享按钮 | 0 |
Sexually transmitted disease is running rampant in Hong Kong, a health issue exacerbated under a system focused on only two sexually transmitted infections, HIV/AIDS and hepatitis B. Honey Tsang eports.
s a 27-year-old married woman, young and active, Sandy Cheung had everything she had wanted to achieve in life. She and her husband were planning to have a baby. They were completely happy, until Cheung started having sporadic painful urination and abnormal vaginal discharge. Soon her husband began experiencing painful urination, which came after unprotected sex.
The condition didn't go away. Cheung started to worry. She visited a clinic. The physician told her she had a sexually transmitted infection (STI), chlamydia. Without proper treatment, she would become infertile.
"I had never thought I would come down with any STI. After all, I've been monogamous, and never promiscuous," said Cheung.
Every other day, over 1 million people contract sexually transmitted infections worldwide through unprotected sex. Despite the staggering numbers, people in Hong Kong take little heed.

The Department of Health in Hong Kong tracks only two STIs, HIV/AIDS and hepatitis B. Other sexually transmitted illnesses capable of spawning terrible epidemics remain unchecked, though they could wreak havoc on the city.
Chlamydia - a sexually transmitted disease caused by bacteria Chlamydia trachomatis - has been among the most prevalent STIs. Worse, the number of chlamydia infection is still on the rise globally, said William Wong Chi-wai, clinical associate professor in the Department of Family Medicine and Primary Care at the University of Hong Kong (HKU), who has 15 years' experience delving into sexual health and diseases.
The latest official data from England corroborates Wong's remark. Back in 2015, chlamydia was the most commonly diagnosed STIs, with 200,288 new cases filed to the health authority in the UK. That amounted to 46 percent of all diagnosed STIs, or 434,456 cases during the same reporting year. Likewise, in the United States, chlamydia accounted for the vast majority of reported STIs for over two decades, with 1,526,658 new chlamydial infections recorded in 2015.
"But in Hong Kong, the surveillance data on chlamydia and on other STIs has still not been properly collected so far," said Wong. The infection rate of STIs is unknown in the city. In the absence of surveillance, the public remains ill-informed and likely unaware of the seriousness of STIs, he added.
Experts on the frontlines, including Wong, fully recognize there is a pressing need to figure the prevalence of STIs in Hong Kong. As a result, he and his team spent the past two years carrying out a survey, quantifying the infection rate of different STIs in town. They collected data from a pool of people age from 18 to 49, to provide the city its first ever representative data on STIs.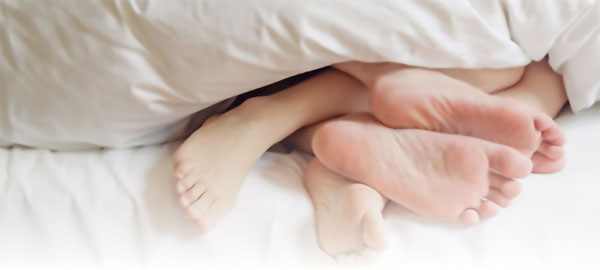 Confidentiality issues prevent disclosure of the data, to this point. The survey, however, will be released early this year, Wong said. "But what's confirmed is that the infection rates of common STIs are alarming in Hong Kong, especially for chlamydia," he disclosed.
Cheung suspected she caught chlamydia from her ex-boyfriend, who carried on with a parade of sex partners. While in their early twenties, they usually had unprotected sex.
"We were young and impulsive. I could have myself better protected at the time, just by using condom," Cheung said.
Young adults who are sexually active are particularly vulnerable to STIs, Mandy Cheung Hiu-wah, program director of AIDS Concern, said in a statement. She added that the reason for many young adults falling victim to STIs is mainly attributable to the failure to use condoms.
AIDS Concern, a non-governmental organization dedicated to helping AIDS sufferers in Hong Kong, ran an STI survey between January and October last year, seeking some understanding of the gravity of the damage of STIs.
The study found that 50 individuals of 625 respondents, amounting to 8 percent, between the ages of 15 to 25, are infected with either chlamydia or syphilis. The STI infection rate among young women is 18 percent, compared to just 5 percent for young men.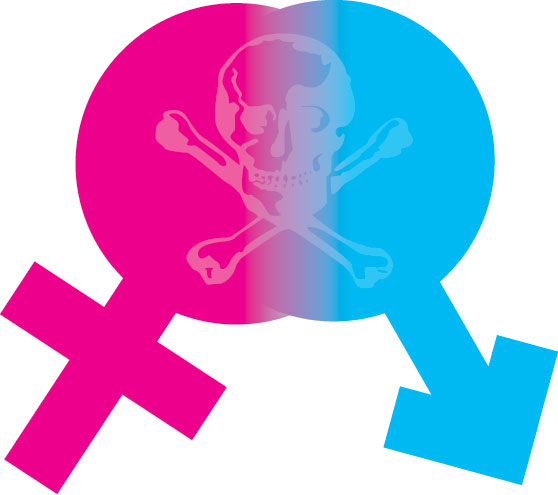 The survey also revealed that 56 percent of respondents did not use condoms regularly over a six -month period. Respondents said condoms reduced sensation.
Jodie Fung, assistant prevention officer of AIDS Concern, said there is a common misconception that single-partner relationships are STI-free among young adults. Often enough, young couples in stable relationships are less vigilant toward STIs. They rely on other birth control methods like contraceptive pills, but not condoms which provide effective protection against HIV and other STIs, she explained.
Perils on the quiet
In Hong Kong, people with STIs carry a great stigma. They are seen as disgraceful. Local people are fully aware of AIDS , a potentially lethal illness caused by the Human Immunodeficiency Virus (HIV). Many, however, remain unaware of the threats posed by other treatable STIs, such as chlamydia, commented Wong.
The asymptomatic nature of many STIs results in young adults becoming careless about the dangers of STIs. People contracting chlamydia, gonorrhea and syphilis may display only mild symptoms, or, none at all.
"It's pretty natural that infected individuals do not volunteer to undergo a medical screening for STI, as many of them display no observable symptoms," Mandy Cheung said of the reason why most chlamydia cases have gone unnoticed in Hong Kong.
According to an estimate by the World Health Organization, around 357 million new STI cases are recorded around the globe annually. The numbers break down to: chlamydia (131 million), gonorrhea (78 million), syphilis (5.6 million) and trichomoniasis (143 million). The picture looks grim. The good news is that these STIs are readily curable.
On the other hand, if left untreated, STIs can cause serious complications. Chlamydia and gonorrhea, without timely medication, can cause pelvic inflammatory disease, which later leads to ectopic pregnancy and infertility in women. Stinging urination might occur in men.
Skimpy sex education
Jim Hoe Kwun-hung, program manager (Youth Team) of AIDS Concern, has observed the situation concerning sexual transmitted diseases among young adults in Hong Kong for years. He stressed that the city's current sex education is not only inadequate, but also outdated, to the point where that the spread of STIs has reached an aggravated state.
The official guidelines on sex education, first introduced in secondary schools in 1986, then amended and re-launched in 1997, do not keep up with sexual attitudes and behavior among today's young people, Hoe said. The sex knowledge on textbooks, which touches merely the human anatomy and birth control methods, is not enough to safeguard adolescents against STIs, he said.
Meanwhile, the abstinence-based approach, which has still been widely adopted by many religious schools, doesn't go much further than to admonish students "don't". The spokesperson for AIDS Concern said that the organization discovered that many secondary schools fail to provide pupils a clear instruction of how to use condoms with safety.
Many young adults still make common mistakes when they put on the condom, like putting inside out, or forgetting to squeeze out excess air at the tip to prevent the condom from breaking. Surely, the callowness of not knowing how to properly wear a condom only leads to a higher risk of being infected by STIs, Hoe elaborated.
A Call for surveillance
To all appearances, there is little indication that the Hong Kong government is prepared to commit to strengthening resources to address the prevalence of STIs. While infections have gone unobserved and unnoticed for a long time, experts have reproved the government, for the absence of a plan to curb sexual transmitted illnesses. They've pointed to the fact that Hong Kong has fallen behind other countries and regions in the fight against STIs.
For over a decade, several countries have taken heed of the devastating effects of chlamydia and introduced testing programs into their primary healthcare services.
In 2003, the UK became the first to roll out an organized chlamydia screening program, the National Chlamydia Screening Program (NCSP), which targets young adults under 25, for annual chlamydia screening. The program is delivered through clinical and nonclinical settings like pharmacies and universities. It is intended to stem chlamydial infections through early detection and restrict the spread of the disease.
The US also endorses chlamydia screening for young women, with data to be compiled as part of national health reports. Australia, Sweden, Denmark and Norway also recommend annual chlamydia check-ups for sexually active young adults.
"Even AIDS, a (potentially ) deadly STI, is not threatening enough to deter young people from having unprotected high-risk sex," Wong told China Daily. "This makes us figure that simply focusing on the promotion of preventive measures is never enough to control the spread of STIs."
"For now, it's imperative that the government strengthen support for diagnostic screening for curable STIs."
As of now, the city's Social Hygiene Clinics, managed by the Department of Health, offer free STI screening for local citizens. There remains, however, a poverty of official guidelines about chlamydia diagnostic screening. Guidelines need to be established and expanded to a citywide and systematized scale, Wong stressed.
Cheung was cured of her chlamydia a year ago. All it took was four doses of antibiotics. The cure was quick and efficient, she said. Life has returned to normal, or almost normal. She's happy to report, she's expecting a baby.
"Many STIs are easy to catch, but also easily cured. The public should view it with an open mind, and steer clear of condom-less sex," Wong said. "More importantly, they should have regular diagnostic tests for STIs at least once a year."
Contact the writer at
honeytsang@chinadailyhk.com
(HK Edition 01/23/2017 page7)