Chipping in the future on artificial intelligence
Updated: 2016-12-22 09:51
By Chai Hua in Shenzhen(HK Edition)
| | | | | | | | | |
| --- | --- | --- | --- | --- | --- | --- | --- | --- |
|   | | Print | | Mail | | Large Medium  Small | 分享按钮 | 0 |
The AlphaGo computer program's victory over South Korean Go champion Lee Se-dol has demonstrated the charm of artificial intelligence (AI) to the world, but industrializing the technology to make it fit for daily usage is still far away.
"What we've overlooked from the match is the millions of dollars' investment behind AlphaGo," said Chen Ning, co-founder and chief executive officer of IntelliFusion Technologies Co Ltd - a Shenzhen-based AI R&D (research and development) startup.
He noted that the AI player needs 1,920 CPUs (central processing units) and 280 GPUs (graphics processing units) to solve a difficult problem, and the electricity charge for even one training interaction is very high.
AlphaGo, developed by Google's DeepMind, has shown advanced algorithm, but CPU and GPU - the two types of processors we're using now - have great limitations in the industrial application of AI, said Chen.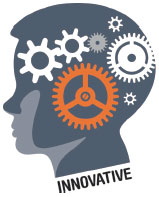 His team's aim is to bring the technology from lab to life by inventing a new processor chip IPU (intelligent processing unit) that can connect AI algorithm in the cloud with hardware products on hand.
The new chip's low cost and efficiency will make it possible for scalable AI products and services, Chen said.
It is also the strategic direction of some of the world's leading chip developers, including Intel - one of the largest global chip manufacturers - and internet giant Google.
The market for AI hardware products is burgeoning. Global researcher IDC has projected a compound annual growth rate of 60 percent for AI hardware-related revenue over the next five years.
"Internet of things is evolving from 'connecting everything' to 'making things intelligent'," Hu Yali, an analyst at CITIC Securities Research Center, said in a report.
She noted that the upgrading will enable smart watches, refrigerators, cups and other hardware not only to link up and upload data onto the internet, it can also analyze and respond to data itself.
IntelliFusion focuses on visual information processing which, in Chen's words, is the "Achilles' heel of cloud computing" because its quantity is huge and its content is irregular.
The solution he and his team proposed is to separate part of big data analysis from cloud to terminal. Taking facial recognition as an example, chips in cameras can pre-process video data, detect and extract targeted facial characteristics, and translate them into arrays of binary data, which will be uploaded to the cloud for final processing.
The method can lower the demand for network bandwidth, the cost of cloud processing and, more importantly, protect privacy as we can store only characteristic arrays in the cloud, instead of videos and images, said Chen.
Data privacy protection is one of the toughest challenges, warned Zhang Zhuo, director of big data and AI at IDC China, adding that it can seriously damage a company's value and brand.
He said there's an urgent need for regulations and legislation, suggesting that AI technology companies establish an eco-system with terminal devices and other related companies to protect users' personal information.
The startup designed its first visual intelligence system "DeepEye" last year and applied it to the city's public security system, allowing it to locate a suspect among a million people in just one second, based on deep learning, integrated circuits and big data technologies.
Building up a security system is one of the most important trends in AI hardware development. Besides fixed cameras, it can integrate with wearable devices for patrolmen and send out an automatic alarm, said Zhang.
IntelliFusion is expected to release DeepEye II and tape out an innovatively architectured processor chip IPU next year, which could be applied in more AI products, such as robots, drones and intelligent manufacturing equipment.
Robots will not only see the world, but also understand it, said Chen, a processor design expert with 10 years' overseas working experience in ZTE USA and Freescale Semiconductor Ltd.
Another cofounder of IntelliFusion, Tian Dihong, specializes in visual computing and had led tech teams at Samsung and Cisco.
The two entrepreneurs had worked together at the Center for Signal and Image Processing, Georgia Institute of Technology, 15 years ago.
They returned to Shenzhen in 2014 and got the startup off the ground after having secured hundreds of millions of yuan in capital support from various investors, such as the Chinese mainland's top seed fund Zhen Fund.
grace@chinadailyhk.com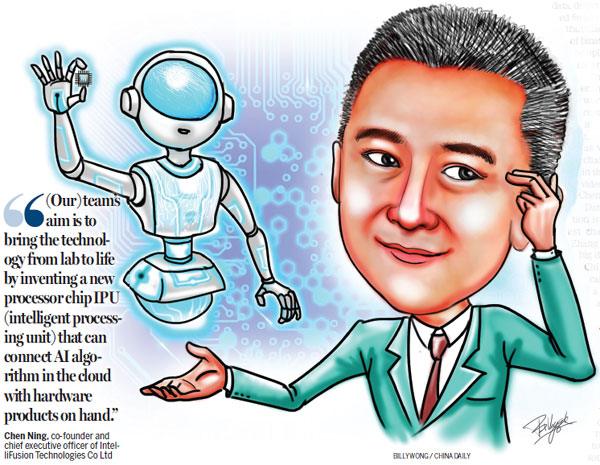 (HK Edition 12/22/2016 page9)