Hong Kong needs to boost research and development
Updated: 2015-04-15 07:57
By Wang Shengwei(HK Edition)
| | | | | | | | | |
| --- | --- | --- | --- | --- | --- | --- | --- | --- |
|   | | Print | | Mail | | Large Medium  Small | 分享按钮 | 0 |
The Boao Forum for Asia ranked Hong Kong second in overall competitiveness for 2014 among 37 Asian economies, but only 11th in the fields of higher education and innovation. Similarly, the Global Competitiveness Report 2013-2014 by the World Economic Forum ranked Hong Kong seventh in overall global competitiveness among 144 economies, but only 22nd and 26th in higher education and innovation, respectively, even demonstrating a downward trend.
The International Institute for Management Development's 2014 World Competitiveness Report indicated that Hong Kong's competitiveness ranking has dropped out of the top three for the first time since 2005. The Blue Book of Urban Competitiveness: Report on China's Urban Competitiveness by the Chinese Academy of Social Sciences observes that Hong Kong's ranking in several competitiveness indices has been surpassed by a number of mainland cities.
Why is Hong Kong lagging behind in innovation?
Hong Kong's economy has a narrow base. Government policies have been decided by experts predominantly specializing in economics, financial services, and real estate. Hong Kong's service sector generated 93 percent of gross domestic product (GDP) in 2012 and provided 88.3 percent of total employment in 2013. In contrast, the manufacturing sector generated only 1.5 percent of GDP and 2.9 percent of total employment. In 2012 the innovation and technology industry generated 0.7 percent of GDP, environmental industries generated 0.3 percent, and selected emerging industries including software and computer games, generated 4.9 percent altogether.
In 2014 Hong Kong invested less than 1 percent of GDP, or less than $2.7 billion, in research and development (R&D) into science and technology, placing it in the same level of investment in the field as many third-world countries.
Look at other economies.
Singapore has a more diversified economy than Hong Kong. Its manufacturing industries contribute about 20 percent of GDP. Since the launch of the first National Technology Plan in 1991, its total R&D expenditure has increased from less than 1 percent of GDP to its current level of 2.28 percent or about $10 billion. Before 1997 Hong Kong's per capita GDP was slightly higher than Singapore's, but by 2013 Singapore's nominal per capita GDP ($55,182) was well ahead of Hong Kong's ($33,534).
The US remains the world's largest investor in R&D with a projected $465 billion spending in 2014, or 2.8 percent of GDP. Silicon Valley (with a population of less than half that of Hong Kong) is the world's top high-tech hub. Its development can be traced to the establishment of Stanford University in 1891. The university has nurtured numerous skilled people and successfully promoted university-industrial cooperation.
Silicon Valley's 2014 per capita GDP ($77,440), placed it third in the world. When Hong Kong is compared with this, it is clear that the city has yet to reach its full potential in building a similar innovation-driven economy.
Taiwan invests more than 3 percent of its GDP in R&D. The Hsinchu Science and Industrial Park was established by the government in 1980 to foster scientific and technological development. The more than 400 high-tech companies established in the park since the end of 2003 accounted for 10 percent of Taiwan's GDP in 2007. The park is also home to the world's top two semiconductor producers.
Korea is the current R&D world champion, spending 4.4 percent of GDP on R&D in 2012. The 17 largest South Korean companies, including Samsung Electronics and the Hyundai Motor Company, are among the Fortune Global 500.
Japan's R&D spending is around 3.4 percent of GDP. Japan is famous for consumer electronics, robotics, and the automotive industry. Its industrialization can be traced to the era of the 1868 Meiji Restoration. The country passed a Science and Technology Basic Law in 1995 and positions science and technology policy as a basis for national strategies.
The mainland overtook the European Union in total R&D spending in 2014. It is projected to outspend the US in 2020 by boosting R&D to 2.5 percent of GDP from 1.98 percent in 2012.
With regard to venture funding and investment, in 2013 the mainland attracted almost $3.5 billion, Singapore $1.71 billion, Japan about $1.1 billion and South Korea about $200 million. Hong Kong received a mere $15 million.
Hong Kong is not short of funds. The 2014-2015 surplus is $7.98 billion. Hong Kong has great universities and eminent scientists and engineers. Not all students are interested in finance and trading. Without robust innovation-driven industry, how can Hong Kong students find the careers that match their interests and training?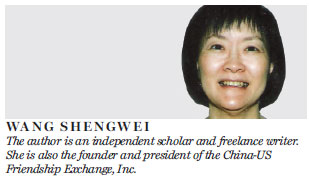 (HK Edition 04/15/2015 page10)