Design synergy tech packs a punch
Updated: 2015-02-12 07:18
By Deng Yanzi in Hong Kong(HK Edition)
| | | | | | | | | |
| --- | --- | --- | --- | --- | --- | --- | --- | --- |
|   | | Print | | Mail | | Large Medium  Small | 分享按钮 | 0 |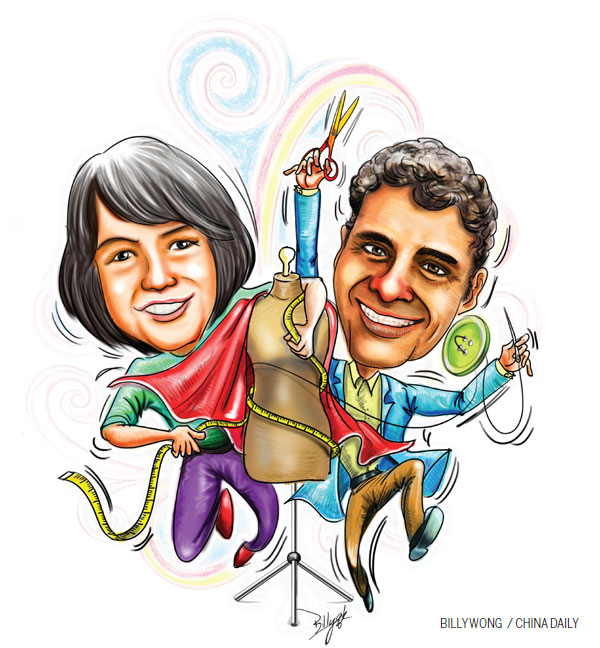 Editor's note:
Our innovation series this week focuses on a Hong Kong startup offering essential 'translation support' between creative entrepreneurs and factories, in order to enable small brands or individual designers to build their own fashion world.
While mainland e-commerce giant Alibaba vacillates between being a platform for sellers and a supporter for those who create their own products, Hong Kong entrepreneur Josie Tam has already devoted herself to the latter path.
Tam, together with longtime fashion insider Saral Kochar, has built a collaboration platform to connect designers with manufacturers, and named their startup Techpacker.
Jack Ma Yun, founder and chairman of Alibaba, said he was most glad about Tam's model. In an open dialogue with Tam and other young entrepreneurs in Hong Kong on Feb 2, Ma also revealed that Alibaba is currently exploring ways to becoming a support platform for creative entrepreneurs, by providing tools, data and infrastructure that would help them create better.
"This is what Techpacker is targeting at right now, enabling small brands or individual fashion designers to build their own fashion world," Tam told China Daily.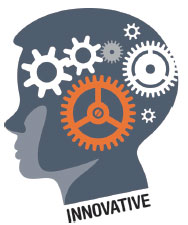 In the fashion industry, a tech pack is the documentation of all specifications of a garment. Seen as "the bible of design", it functions as the translator of the designer's ideas on sketch, to the specifications that the factory needs to turn the idea into reality.
However, the great minds of fashion designer and maker do not always run along similar lines, as designers tend to explain their works with their own creative language, while factories need all specifications in accurate detail.
Techpacker attempts to clear the confusion with streamlined templates, by listing and classifying all crucial information needed in a tech pack, in a format easily understood by the factory. All designers need do is fill in the blanks and upload images of the design onto the platform.
To set itself apart from other project management tools, Techpacker hopes to create a sense of community for the designers and manufacturers by facilitating collaboration between the two parties, with a "card system".
Each card in a tech pack includes separate information needed for an element of the garment, for instance buttons, and enables back and forth communication between the designer and the intended recipient, the button factory in this case.
It adds to the flexibility of the collaboration as well as the manufacturing process, by allowing production of the parts before the overall design is finalized, instead of having to drop the whole package into the next stage of production.
Set to launch in March, the platform itself is a result of consistent collaboration between the Techpacker team and more than 150 designers worldwide. Techpacker invited the designers to test their application during its beta stage, during which time the team studied extensively the needs and expectations of the fashion designers.
"We focus on people who make the products," Kochar explained.
Tam, 32, and Kochar, 31, met at a technology event in 2013 and discovered their shared passion and vision for the industry.
Kochar pitched to Tam his idea of the simplified tech pack solution, and Tam, who was working in garment manufacturing at the time, decided to join in and contribute her expertise in fashion technology solutions. The duo later established Techpacker in September that year.
Originally from India, Kochar has been a firsthand witness to the ever-changing fashion business, given his family background in the textile industry and 10 years of experience working in the retail sector, for the likes of international apparel label American Eagle Outfitters, as product development manager in both the US and Hong Kong.
Big names in the fashion industry usually adopt sophisticated solutions to bolster efficiency and manage resources, said Kochar, a London College of Fashion graduate and CEO of Techpacker. This includes the product lifecycle management (PLM) model that integrates all data needed for the entire lifecycle of a product.
However, as small brands emerge and grow at a fast pace on e-commerce platforms and social media networks catering to niche markets, Kochar believes these multi-million dollar models that take months to implement are "outdated" in today's fashion environment.
"An expensive PLM system is what they don't want to invest in, and that's where we come in," Kochar said.
Daniella Samper, a New York-based fashion designer, has recently started her own brand. As a one-woman band, she had to take on all responsibilities in her business - from design to technical work.
Making tech packs is the most tedious task, and what makes it more frustrating is not getting what she requested from the factory. This occurred frequently because the tech packs she devised were either too simple - missing key points - or too complex for the factory.
Samper was one of the designers invited to experience Techpacker, which she describes as "bliss".
"Techpacker gets rid of the clutter in your computer and creates a more efficient way of creating a simple yet very complete tech pack," Samper said. Using the platform is as easy as "click, click, drag, drop and done."
Targeting the pool of two million active fashion companies around the world, Kochar recognizes the challenge to adapt in order to cater to Techpacker's growing number of users, especially in such past-paced industry.
"We need bigger infrastructure and we need to build it faster," Kochar said, "otherwise we'll miss out on a lot of opportunities."
iris@chinadailyhk.com
(HK Edition 02/12/2015 page9)