HK's tourism needs to be more creative
Updated: 2014-06-03 05:21
By Li Kui-wai (HK Edition)
| | | | | | | | | |
| --- | --- | --- | --- | --- | --- | --- | --- | --- |
|   | | Print | | Mail | | Large Medium  Small | 分享按钮 | 0 |
Tourism is an evergreen business, meaning it can last for a long time, and experiences cycles due to changes in the overall economic environment. Thus, in order to foster sustainable tourism, one has to concentrate on the supply side (how strong the local economy is) rather than the demand side (how many visitors come during a certain period). The supply side involves not only the extent of tourist attractions, but also their quality. Very often, attractive destinations have historical significance and have been developed over time. Demand elasticity also has to be considered. At many attractive spots around the world, high prices are charged with the intention of limiting the number of visitors. The economic impact being that visitors are probably likely to visit the place once in their lifetimes, the visit will leave them very fond memories of the place.
In Hong Kong, tourism usually relates mainly to business visits or professional people coming to the city. Their trips are often work-related, though they may bring their families with them for short stays. Hence, the nature of Hong Kong's tourism sector differs from that of other place. In many ways, the tourism industry in Hong Kong is a "derived" industry. This means that the development of other industries has contributed to the growth of tourism businesses.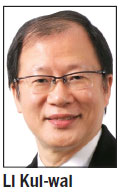 Most tourists come to Hong Kong with business as their primary reason, rather than choosing the city purely as a travel destination. Tourism in Hong Kong, therefore, has to adjust to the changing reality of the business and economic climate.
Since 2003, Hong Kong has launched Individual Visit Scheme for visitors from the mainland, which has recently led to increasing anger among locals in regard to the influx of these mainland visitors. Hong Kong is a prime shopping destination for mainland residents. Before 1978, Hong Kong residents frequently took basic food supplies, such as cooking oil and clothes, to the mainland. In the 1980s, people took refrigerators, color televisions and air-conditions across the border. Today, mainland visitors return home with baby formula, cosmetics and other necessities. Daily travelers from the mainland should not really be considered tourists in the traditional sense. They come to Hong Kong mainly for shopping and entertainment. Although it is difficult to precisely define a tourist, it is easy to discount the large numbers coming across the border on a daily basis from this definition.
It is also a misconception for many local leaders, including various district councils in Hong Kong, to keep talking of building new places for visitors to visit. In Hong Kong, we do not have a great deal of historic attractions. Building new attractions may actually not have significant impact on tourists. So this is probably not an appropriate strategy for Hong Kong.
Hence, the solution lies in the ability of Hong Kong to organize more diverse activities and events to promote sustainable tourism. More appropriately, it would be advantageous if organized events can take place at regular intervals. Then, the number of visitors can be maintained at regular levels.
Hong Kong has to consider creating new activities which will occur at annual or regular intervals, on top of those which already take place. For example, car shows could be organized on an annual basis. And why can't Hong Kong held more marine activities? This could include motor boat, sampan and yacht racing - instead of just dragon boat racing. The three islands, Peng Chau, Sunshine Island and Hei Ling Chau, between Hong Kong Island and Lantau Island are perfect sites for boat racing. The warmer season in Hong Kong lasts a long time, so many water-related activities could be organized. Other suitable places include the islands off Sai Kung, or the northeast corner of Hong Kong, west of Plover Cove Country Park. This is where Crooked Island and Crescent Island provide natural habitats for marine activities.
Hong Kong is neither short of land nor places, but it is short of investment in activities that can bring in more people who come here for purposes other than shopping. Hong Kong needs further investment in organizing events which attract tourists. One should not always look to the government to organize these activities. The government should encourage private investors to develop them. Indeed, other than Qingdao, which is colder than Hong Kong, there are few places in China and Southeast Asia which organize boating activities. Private investors should explore the possibility of working with overseas boat racing associations in Hong Kong. The people of Hong Kong need to be more creative when thinking about events to attract visitors. The younger generation should consider these possibilities when looking at future business opportunities.
The author is an associate professor of the Department of Economics and Finance at City University of Hong Kong.
(HK Edition 06/03/2014 page9)