We need leaders who care about people, not power
Updated: 2014-03-18 06:55
By Elsie Tu (HK Edition)
| | | | | | | | | |
| --- | --- | --- | --- | --- | --- | --- | --- | --- |
|   | | Print | | Mail | | Large Medium  Small | 分享按钮 | 0 |
I agree with the editor of the South China Morning Post (March 13) when he says: "Don't spurn the Central Government offer to meet in Shanghai," a decision believed to have been proposed by our Chief Executive Leung Chun-ying.
Legislative Councilor Emily Lau Wai-hing from the Democrat Party apparently displayed her love for dictatorial government by spurning the offer of meeting the central government side until she can travel freely. So the so-called elected chairwoman of the Democrat Party has made decisions on her own and made them public, apparently acting as dictator for all members of the party before consulting any of them. I have never known a leader who made decisions for the whole party, without consulting them. Is that the secret meaning of her constant reference to "universal suffrage"? This is her favorite expression for what is more generally known as democracy in the political world, but always referred to as universal suffrage by the leader of the Hong Kong "democrats". Has she lived in so-called democracies like those where people are given a vote but no democratic rights? Has she seen how universal suffrage in former colonial countries operates? (For example, some neighboring countries where in exchange for a few dollars a voter may sell his vote or alternatively be shot in the head)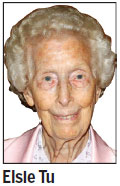 Does she have some secret anti-China background and will never visit the mainland because of some historical reason? I do not know her Chinese background, so maybe she could tell us the reason for her hatred of the central government. No doubt there were many misjudgments on both sides in those early days of the revolution.
I was living on the mainland in those times, and as a foreigner (British) seemed to be treated quite fairly. Friends living in Shanghai told us of killings - although the welcome given by the people in Nanchang where I was living appeared to be cordial. It was only when the US army took over the attempted conquest of the Democratic People's Republic of Korea that we were told to leave China where we had become officially foreigners because the American army led the war between the two Koreas under the name of the United Nations.
About 20 years ago, I attended meetings between mainland Chinese and Hong Kong legislators. The Basic Law was the subject on the table. We were all free to give our opinions, and finally we reached the printing of the Basic Law. All seemed well at that time, because we were all prepared to give and take. I cannot remember any members who considered themselves superior to others, of claiming the right to dictate to their colleagues. The problems began only after the bill for the Basic Law had been virtually accepted - when some new people appeared. One of them was Emily Lau, who for the first time was elected to the Legislative Council and her voice became the loudest in the chamber.
Lau's hatred for China is puzzling and I only wish she does not try to spread it among her associates and followers.
If we look at the two decades during which Lau pushed her way to the top of politics we can see how much disharmony, struggle for power and stirring up of hatred for one's country has increased among young people. This includes the new generation of politicians under her influence.
Recent news has given many of hope about the country's new leadership. Action is being taken against corruption. Yet a handful of dissidents continue to sow discord and discontent. Only the Chinese themselves can change this situation and realize the hopes that the early generation of idealists worked so hard to accomplish. We need leaders who care about people, not power, leaders interested in equality, not money, and leaders who care for each other. Self-seeking behavior will never succeed, nor can it produce peace and prosperity.
The author, born in 1913, arrived in Hong Kong in 1951 to begin her long and uninterrupted work on helping the poor and disenfranchised through her various roles as an educator, social activist, and as an elected member of the Urban Council and Legislative Council of Hong Kong, and other public offices she held.
(HK Edition 03/18/2014 page9)