Police suicides should be public concern
Updated: 2013-07-31 07:02
By Fung Keung(HK Edition)
| | | | | | | | | |
| --- | --- | --- | --- | --- | --- | --- | --- | --- |
|   | | Print | | Mail | | Large Medium  Small | 分享按钮 | 0 |
On July 22, a policeman shot and killed himself while on duty. A total of 14 police officers have taken their own lives since 2008. Policemen and policewomen are society's proudest and strongest. The growing number of suicides has raised public concern.
Police officers, like teachers, nurses and doctors, value their self-image highly and are reluctant to talk about their problems openly even when they may be suffering from depression or other kinds of mental sicknesses. The Hong Kong SAR government is well-advised to establish a special unit under the Hospital Authority to take care of these vulnerable groups whose members contribute immeasurably to society's stability, well-being and growth.
Researchers at the University of Hong Kong's Center for Suicide Research and Prevention have found that "people in the helping and caring professions"- such as policemen, nurses and teachers - have the most difficulty getting help and care when they need it. This phenomenon shouldn't be treated lightly. It is time we repay our debts to these people by offering them our help and care.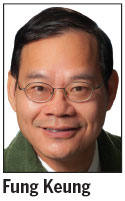 Undoubtedly, stress at work is one major factor leading to suicides by policemen, nurses, doctors and teachers. (I am a teacher. I know how stressful life can be but like many people in my profession I am too proud to talk to my colleagues or psychological counsellors about my problems, if any.) For policemen, it seems that debt problems are another key contributor driving them to take their lives.
Official figures reveal that one-third of suicide cases among police officers in recent years were blamed on, or attributed to, debt problems. In the first half of this year, 71 police officers were found to have "unmanageable debts". In 2012, 146 police officers were reported to have unmanageable debts, slightly down from 169 in the year earlier. I can't emphasize more that not all police officers are gamblers. No figures were tallied for teachers or nurses who killed themselves.
Many debt problems are linked to gambling, I believe. Hong Kong people can easily take a ferry ride with complimentary tickets offered by casinos to Macao and gamble their fortunes away; or they can board a "sightseeing" ship moored at the Tsim Sha Tsui pier in Kowloon. When the ship sails to high seas every night, the "tourists" can play in the casinos onboard (the ship returns to Hong Kong waters at 6 am or 7 am the next day so that the "tourists" onboard won't lose a day at work.)
Unfortunately, many of these "tourists" (police officers and others) or patrons of Macao casinos often fall prey to the wide net of loan sharks. Many of them borrow from loan sharks at exorbitant interest rates like 30 percent a year. When they can't repay the loans on time and are cornered by their creditors, some police officers take the easy way out by killing themselves. (Loan sharks are often linked to triads who would threaten to harm borrowers' relatives if they don't pay up.)
I never doubt that work stress is also a major factor forcing police officers, teachers, nurses and doctors to commit suicide. Unlike covering suicide cases of high-profile law-enforcement officers, the press may become less keen or even lose interest when those who kill themselves are teachers or nurses. That might lead to relatively less publicity when these groups of people kill themselves.
Hong Kong is a wealthy society and we can afford to set up a special unit in the Hospital Authority to offer counseling and treatment to vulnerable groups like policemen, nurses and teachers - practitioners in the caring business. This is more meaningful than offering cash rebates to taxpayers when the government secures a hefty budget surplus.
The author is coordinator of the B.S.Sc in financial journalism program at Hong Kong Baptist University.
(HK Edition 07/31/2013 page9)