Hong Kong needs effective system for resolving patent disputes
Updated: 2013-07-31 07:02
By Andrew Mak(HK Edition)
| | | | | | | | | |
| --- | --- | --- | --- | --- | --- | --- | --- | --- |
|   | | Print | | Mail | | Large Medium  Small | 分享按钮 | 0 |
Eolas Technologies may not be familiar to the Hong Kong public. Its name emerged when it filed a suit in the United States against big Internet companies such as Google and sought damages for more than $600 million. It lost the case when the federal appeal court confirmed the verdict reached by a jury in Texas. Its two patents concerned the Internet's basic interactive features. This brings me to think hard whether or not the Hong Kong patent system really facilitates innovation. Are there really that many human innovations that our society needs to protect?
Eolas is known as a patent troll, that is, a person or company that enforces its patents against one or more alleged infringers in a manner considered unduly aggressive or opportunistic, often with no intention to manufacture or market the product. Texas-based Eolas claimed to have created the first Web browser that supported plug-ins. Its case with Microsoft over a US patent (numbered 5,838,906) was said to have been settled in 2007 for a confidential amount of money after an initial $565 million judgment was stayed on appeal. Patent 5,838,906 carries the name: "Distributed hypermedia method for automatically invoking external application providing interaction and display of embedded objects within a hypermedia document". It was filed on Oct 17, 1994. In 2009 Eolas sued numerous other companies over patent number 7,599,985 in the US District Court for the Eastern District of Texas. There were said to be some settlements resulting in licensing deals. However, in Feb 2012, an eight-member jury in the Eastern District Court of Texas invalidated the company's patents 5,838,906 and 7,599,985. In July 2012, Judge Leonard Davis ruled against Eolas. The ruling of the US Court of Appeals for the Federal Circuit sustained this ruling, and it put an end to the company's long history of very profitable "infringement" lawsuits. Needless to say, the huge costs and delay caused by this kind of litigation is regrettable. It is against the underlying objective of the patent system.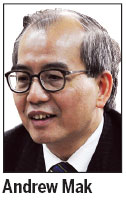 A glance at the Hong Kong Intellectual Property Department's website shows that the number of patents has grown. There was an annual application of 12,000 between 2005 and 2011. This compares with the fact that in 2011, the State Intellectual Property Office of the central government received 526,412 patent applications, according to a study published by the World Intellectual Property Organization. In contrast, the US Patent and Trademark Office received 503,582.
The grant of a standard patent in Hong Kong is based on the registration of a patent granted by one of three patent offices, called "designated patent offices". These are the State Intellectual Property Office, the European Patent Office, and the United Kingdom Patent Office. A standard patent application is made in two stages by filing a request to record and a request for registration and grant. It may be seen that the potential for dispute by patent trolls in Hong Kong as a result of growth in Chinese mainland patents may be damaging to our reputation.
Many experts have predicted that the result of compilation of the human genome will give rise to a mushroom growth in biotechnology patents over the next decades. Reportedly even the human genome had given rise to applications of patents. One may think this is rather interesting. Discovery of what exists in nature is conceptually different from inventing what has not existed in nature. Why would a genome be patentable? At the heart of the debate have been questions about whether or not discovery of a gene is sufficient to claim an invention and whether gene patents encourage or stifle research and the clinical use of genomics. In a landmark decision in June 2013, the US Supreme Court determined that DNA in its natural form cannot be patented. However, the earliest genetic patents were issued in 1982, following the US Supreme Court case of Diamond versus Chakrabarty in 1980 which opened the door to patenting biotechnology discoveries.
Which all boils down to one conclusion: an effective and efficient dispute resolution system is what is required for resolving patent disputes. A patent tribunal with trained adjudication officers alongside expert intellectual property specialists such as the copyright tribunal is what government funds ought to be put into. Hong Kong as an international dispute resolution centre should have a comprehensive structure no less than that of London.
The author is a Hong Kong barrister and chairman of the Hong Kong Bar's Special Committee on Planning and Policy.
(HK Edition 07/31/2013 page9)