Mobile tech transforming consumer behaviors, changing buying patterns
Updated: 2012-12-07 06:46
By Annie Ho(HK Edition)
| | | | | | | | | |
| --- | --- | --- | --- | --- | --- | --- | --- | --- |
|   | | Print | | Mail | | Large Medium  Small | 分享按钮 | 0 |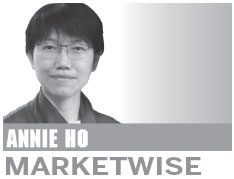 As we approach December, thoughts are starting to turn to Christmas and New Year, and there are several researches indicating that mobile plays an extremely important role in this festive season as there is a growing trend among shoppers to use their mobile devices to help them make decisions while shopping. Smartphones have become part of our life, but how do we prepare for this consumer and business landscape transformation? Are you ready?
Mobile phones usage has boomed worldwide to become the primary communication tool for many people in their personal and professional lives. Reportedly, there will be more smart phones than human beings on the planet in the near future, and the "Generation C" - always connected, communicating, content-centric, computerized, community-oriented, and non-stop clicking - is soon to constitute the largest single cohort of consumers, making important impact on society.
In Hong Kong, there were some 15.8 million subscribers to mobile-phone services in July 2012 (source: OFTA), the penetration rate of about 221.6 percent is among the highest in the world. Among these 15.8 million subscribers, over 4.9 million were smart phone users. Each subscriber tends to own more than one mobile phone nowadays, and the number of such subscribers continues to increase. The figures indicate that the Hong Kong market is ready to embrace new mobile technology, like NFC mobile payment services, and other value-added mobile services when they are available to users.
Consumers are now demanding more information and interaction through multiple touch-points, which are available anytime and anywhere. The digital world's new power is coming in at great speed and this pronounced shift in consumer behavior is simply too large for companies and brands to ignore. Hence, in order to meet customer demand and create market differentiation, more and more companies and brands have jumped on the bandwagon of smart phone advertising and marketing to capture new customers; they all want to adopt this platform to drive leads and traffic, and boost their ROI.
But do marketers have adequate skills set to build brand equity and create and sustain maximum customers engagement? Do they have good understanding of mobile technologies and understand how to leverage mobile platforms? Do they understand fully the mobile users' changing needs today, and know how to translate that mobile opportunity into value and reap returns? Do they learn how to integrate mobile with their existing marketing mix and "humanize" their digital experience to deliver relevancy, immediacy and proximity to their customers? Nevertheless, mobile marketing is a perfect extension of traditional marketing, but are we ready to exploit and capitalize all the mobile marketing opportunities in different respective markets?
Grabbing eyeballs is always the major responsibility of any marketer. There are many surveys showing that consumers are spending more time accessing media through a mobile device than they do with magazines and newspapers combined, and some 80 percent of mobile users have paid attention to those mobile ads, other information and discounts shown on the phone.
Mobile is actually transforming consumer behaviours, and mobile commerce will definitely be the future trend. The local landscape shows that marketers now assign more of their budgets on mobile marketing, the concept and value of the market is re-constructuring, and this trend is expected to continue in the next few years. The new business economy and ecology is on the rise.
However, before tapping into this lucrative market, marketers have to build up an effective and a comprehensively structured database, and should have insightful strategies and practical techniques in developing holistic mobile strategies that would engage customers with exhilarating mobile experiences. The success of mobile marketing is more of an art than a science.
The author is Marketing & Development Director of Hong Kong Arts Centre. The views expressed here are entirely her own.
(HK Edition 12/07/2012 page2)