SAR gains new investors with dim sum bonds
Updated: 2011-12-06 07:09
By Shi Jing(HK Edition)
| | | | | | | | | |
| --- | --- | --- | --- | --- | --- | --- | --- | --- |
|   | | Print | | Mail | | Large Medium  Small | 分享按钮 | 0 |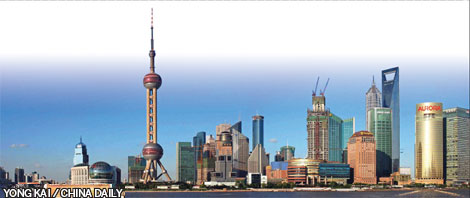 SHANGHAI - When the Peoria, Illinois-based Caterpillar Inc, the world's leading heavy equipment manufacturer, needed fresh capital to expand its operations on the mainland, it looked to Hong Kong for funding in yuan.
Late last year, the company raised 1 billion yuan ($157 million) in a bond issue, in Hong Kong's burgeoning yuan capital market. Proceeds from the bond sales helped support its mainland China leasing operations through Caterpillar (China) Financial Leasing Co., Ltd.
Many other multinational companies active in manufacturing or sales in the Chinese market are known to be lining up for their turn to tap Hong Kong's expanding pool of offshore yuan funding.
The world's largest chain of hamburger, fast food restaurants McDonald's Corporation issued 200 million in yuan bonds in Hong Kong in August, 2010, with the same aim to expand further into the Chinese mainland. Other non-mainland-based institutions, including International Finance Corp, which is affiliated to the World Bank, as well as the world's largest aluminum company United Co Rusal PLC from Russia, have expressed interest in issuing yuan bonds in Hong Kong.
Hong Kong's Financial Secretary John Tsang wrote in his personal blog in early October that 72 yuan bonds were issued in the city from December 2007 to the end of July this year, for an aggregate sum of at least 123 billion yuan.
Among the handful of reasons why multinational companies are interested in issuing offshore yuan bonds, or "dim sum bonds" as they are phrased in Cantonese, the liquidity shown in the Hong Kong market is undoubtedly one of the most important, according to Donna Kwok, economist on Greater China economics research from HSBC.
"Hong Kong remains the only active, functional and liquid offshore RMB market in the world, where foreign companies can raise funding in the Chinese currency," said Kwok.
"Issuing RMB-denominated bonds can also be considered an issue of prestige or a very effective marketing exercise, one that automatically attracts immense attention from customers and media in both Asia and the West," she added.
Kwok further explained that for foreign corporations with both offshore and onshore entities engaged in trade settlement, cheaper fund raising costs offshore mean that it makes economic sense for funds to be raised in Hong Kong but spent on the mainland.
"Of course, this point depends heavily on how easy and transparent a process it is for the remittance of RMB funds back to the Chinese mainland. To this end, Beijing's recent clarification of rules allowing RMB-denominated inward foreign direct investment was clearly a positive." she said.
Kwok's confidence is supported by Vice-Premier Li Keqiang's reiterating during his visit to the city in mid-August the intent to build Hong Kong into a center for an offshore yuan market. At least 10 out of the 30 suggestions aimed at boosting the economic development of Hong Kong are related to financial progress.
"It has made it clear that the central government's objective to build Hong Kong into an offshore RMB center written in the 12 Five-Year Plan (2011-2015) will come true," said Financial Secretary Donald Tsang.
Obviously, Hong Kong has already reached its goal. According to Norman Chan, chief executive of Hong Kong Monetary Authority, Hong Kong is already the largest offshore yuan market, with yuan deposits reaching 609 billion yuan at the end of August this year.
"Issuance of RMB 'dim sum bonds' have exceeded 85 billion yuan for the first nine months of this year," said Chan at a seminar on trade and investment in RMB held in Hong Kong in late October this year.
The boom of the Hong Kong yuan capital market comes at a time when the Shanghai Stock Exchange is planning to launch an international board for foreign enterprises to raise yuan capital to finance their expansion in the mainland market.
Nobody is saying that the booming offshore yuan bond market in Hong Kong is posing a direct threat to Shanghai's bid to be a leading international financial center in the region. Efforts by the municipal government of Shanghai to enhance the city's status as a premier funding center promote the city's capital market , which is centered, at least partly, on the plan to launch an international board on the stock exchange, allowing foreign enterprises to raise yuan funds by way of equities issues.
But investment analysts noted that foreign enterprises with solid credit ratings will prefer the simplicity of bond issues in Hong Kong to the tedious process of gaining a stock exchange listing in Shanghai.
"First of all, fewer restrictions and a lower entrance threshold are imposed for bond issuance. Besides, the issuer has only to pay interest," said Liu Song, an analyst from the Wuxi-based Guolian Securities.
"Multinational companies may list in Shanghai concerning the possibility of yuan appreciation. But it would be more convenient for them to expand into the Chinese mainland if they can do offshore transactions in Hong Kong," said Liu.
"Offshore RMB bonds have become the dominant RMB-denominated, fixed-income asset class in Hong Kong and are freely investable for international investors," said an analyst from Barclays Capitals Shanghai Branch who declined to be named.
"Initially, the offshore RMB bond market was illiquid with limited supply, but it has seen rapid growth since 2010. Issuance picked up significantly in response to demand from investors with a growing RMB deposit base and appreciation expectations for the currency," he said.
The stake is high for Shanghai, starting to feel pressure from its little brother down south. Since early this year, Shenzhen has emerged as the funding center for the many thousands of cash-starved small to medium-sized enterprises (SME), which are flocking to the Shenzhen Stock Exchange to raise equities funding.
In June last year, both the market capitalization and daily turnover on the Shenzhen bourse surpassed Shanghai's for the first time. That has been widely seen as a sign that Shenzhen has become a force to be reckoned with in the competition to be the mainland's premier financial center.
Shanghai, of course, has remained the first stop of choice for the large, State-owned banks and enterprises to satisfy their enormous appetites for funding. But the tightening of liquidity resulting from the government macro-economic adjustment policy has greatly curtailed any form of large-scale fund raising exercises.
In the longer term, the projected increase in the private sector share of the economy tends to tilt the race in favor of Shenzhen.
On June 7 last year, the Shenzhen stock market closed at 72.7 billion yuan, which was 1.35 billion yuan more than the Shanghai close, exceeding Shanghai in terms of turnover for the first time since October 2000.
With the SME board introduced in June 2004 and the growth enterprise board introduced in October 2009, the Shenzhen Stock Exchange has become the incubator for the emerging companies and industries in China. By late August this year, at least 179 companies were listed on the two boards in Shenzhen while the number was a mere 29 in Shanghai.
"We have noticed that the turnover in Shenzhen has shown more vitality than that of Shanghai, with the turnover in Shenzhen reaching a record high during the rebound in late October, while the turnover in Shanghai is way far away from its last record high," said a senior analyst from the Shanghai-based Shenyin & Wanguo Securities who asked not to be named.
It is against this economic backdrop that the idea of an international board in Shanghai was born. At the beginning of this year, it was widely rumored that an international board would be introduced in Shanghai within the year to seek more initial public offerings here.
He Qiang, director of the Institute of Securities and Futures from Central University of Finance and Economics, said that the introduction of an international board will help to attract qualified foreign institutional investors and help to construct a multi-level securities market system.
But the Shanghai Stock Exchange has yet set a fixed date for the launch, fueling speculation that the idea has been shelved, at least temporarily.
"We are still talking about the operational details at present. It is still unknown when the board will be introduced and how the multinational companies will be listed," said an unnamed official from Shanghai Stock Exchange to the Beijing-based Economic Information, adding that it is impossible for the board to be introduced this year.
Meanwhile, Hong Kong's ambition to expand its role as the offshore yuan center received another boost from the central government. Premier Wen Jiabao has announced a raft of measures that will further widen the scope of yuan businesses in Hong Kong.
"We expect the rapid development of Hong Kong's offshore bond market to continue. At the same time, increasingly diverse RMB-denominated investment products will be introduced. Not only will competition between these products gradually encourage higher yield offerings over time, but investors will become increasingly astute at differentiating between potential returns attributed to currency appreciation versus fundamental asset quality," said Kwok.
shijing@chinadaily.com.cn
China Daily
(HK Edition 12/06/2011 page4)