Cities echo
Updated: 2011-09-30 08:01
By SL Luo (HK Edition)
| | | | | | | | | |
| --- | --- | --- | --- | --- | --- | --- | --- | --- |
|   | | Print | | Mail | | Large Medium  Small | 分享按钮 | 0 |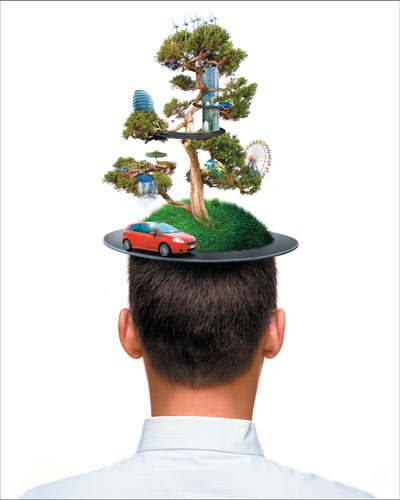 Hong Kong could soon join the ranks of one of China's prime eco-cities if the "Go Green"
concept finds favor with investors lured towards a revolution in advanced building technology. SL Luo talks to the man who aims to write a new milestone in the region's construction
industry with technology never applied before in this part of the world.
Hong Kong may be well placed in claiming to be China's greenest city if it were eventually to discard its traditional urbanization formula in a conventional high-rise environment.
That is if an integrated civil technology concept - a part of the global green habitat building process - takes hold on the mainland and finds sufficient steam to spread to other parts of China , including Hong Kong and the once-notorious, pollution-plagued Pearl River Delta (PRD).
A "Community Under One Roof" indoor city, based on intelligent, high-technology construction, is the brainchild of Swiss-born German entrepreneur Daniel Muessli, who's also a pioneer in energy saving bulbs. He's trying to kick start the estimated $1 billion project on the shores of the scenic Dongting Lake in Hunan Province.
Hong Kong has all the credentials to take a leaf from the intended project thanks to its equatorial position, with its rich flora and fauna and vast untouched countryside.
The mainland's ongoing drive to create a string of eco-cities, starting with the sprawling Dongtan showpiece on the outskirts of Shanghai, has given impetus to building concepts of this nature and is in line with the national "Go Green" initiative. It also fits with Beijing's goal to use Dongtan as a principal model for future urban design.
"Our concept is based on economical aspects and evaluation of large-scale projects which will eventually replace urbanization in a conventional high-rise city like Hong Kong ," says Muessli, who's absolutely convinced that the right investors will come along and join in the chorus to promote the idea.
"Of course, all over the world, people are talking about going green and being environmentally friendly. We're talking about a great building concept for the future, and whatever that's going to find their way into mainland China , we hope it can very well be applied to Hong Kong," he says.
But the Shenzhen-based businessman admits that the problem with Hong Kong would be space constraints and expensive land and infrastructure. "You are looking at an eco-project of anything that can easily take in somewhere between 1,000 and 2,000 mu. Of course, Hong Kong does have its vast untouched countryside that could be explored for such an effort.
"A series of aspects like huge savings of resources, elevation of comfort and living standards will lay new milestones in the construction industry not only for China and Hong Kong, but throughout the world," Muessli says.
His proposed an indoor city in Hunan, mooted almost a decade ago, will be a mega, high-technology endeavor. It is planned as a low-carbon environmentally friendly project that would offer luxury resort-and-hotel-style accommodation as well as comprehensive public amenities. All would be shaped to fit in with a commercially and economically advanced international metropolis in keeping with the spirit of the 2009 Copenhagen Summit on Climate Change.
The edifice will be built with high-quality steel columns and glass panels specially imported from Germany , similar to those used in the construction of the famed Bird's Nest Olympic Stadium in Beijing.
The concept is focused on urban design with multiple stacked terrains and prefabricated room-creation modules in a dense area like Hong Kong's, inclusive of a micro climate with all the economical advantages.
"High density urban areas, built with clusters of skyscrapers, will not meet the demand of a low-carbon future and could hit an impasse. In future, there would be unnecessarily long travel distances and a serious lack of recreation areas.
"We have reviewed existing building concepts and found an amazingly easy solution by the inclusion of dead spaces between tall buildings. This helps eliminate high energy emissions at the large surfaces between apartment blocks.
"One of the other big advantages of our construction concept is the realization of speed, say, a 12-story apartment block can go up in just 12 to 16 months," Muessli explains.
Besides, the building's advanced waste-disposal system will ensure the rapid eradication of up to 50,000 kilotons of waste daily, while the electricity and water-pumping systems will be operated in a cyclical operation called CSRM, a combination of the renowned technology skills of German and Swiss experts.
Hong Kong environmental experts reckon that the growing tendency of using prefabrication and modularization methods will change the existing construction environment that will not only improve the quality of construction, but also relies less on skilled labor on site.
The "Go Green" mania sweeping the mainland has helped raise the profile of similar projects and enormously lifted the awareness of and support for a cleaner and greener environment in Hong Kong since Chief Executive Donald Tsang Yam-kuen launched his much-touted Action Blue Sky Campaign in 2006.
And, the latest public opinion survey on air pollution in Hong Kong has added urgency in addressing these concerns.
The poll, conducted by Hong Kong Transition Project and covered 985 randomly selected residents and drivers aged 18 and above, reveals that one in every four residents, is considering emigrating because of air pollution - that's nearly 2 million people. In 2008 the figure was one in every five people who thought they were being driven out by pollution. Those thinking of leaving tend to be wealthier, better educated and employed as managers or professionals who are most important for the city's knowledge-based economy. The survey noted that the people most worried about pollution tend to be the ones with money and who tend to discuss the problem more frequently. The percentage of the most-educated category of people thinking of emigrating has risen dramatically while that of people with six years or less of formal education and considering leaving has fallen.
The government counters that major air pollutants have been considerably reduced since 1997. In 2008, the concentration of respirable suspected particles and nitrogen oxides recorded at roadside air quality monitoring stations dropped by 10 percent and 28 percent, respectively.
Hong Kong and Guangdong have joined hands to try to drastically cut emissions by major air pollutants in the region and are confident of achieving their targets by 2011. A wide-ranging plan promulgated by the National Development and Reform Commission in 2009 calls for the building of a "quality living area" in the Greater PRD region, covering 11 cities - Hong Kong, Macao, Guangzhou, Shenzhen, Zhuhai, Foshan, Huizhou, Dongguan, Zhongshan, Jiangmen and Zhaoqing.
The objective is to transform the Greater PRD region into an exemplary city cluster of green and quality living, characterized by a safe and healthy ecology and environment and low-carbon sustainable economic development.
An eco-city or sustainable city is defined as one designed to emit less carbon dioxide, pollution, use less fossil fuels and more renewable energy sources, and drastically reduce water consumption.
The term "sustainable" has been used on a wide front across the mainland since Beijing won the bid to host the 2008 Summer Olympic Games, with sustainability being embraced in a string of new town developments, while ongoing economic development, social progress and environmental protection are encouraged in unison.
A model eco-city is targeted to offer all housing within a few minutes' walk from public transport stations, with most of inhabitants working within the city which will produce adequate power and heat for its own use, entirely from renewable resources.
One of the ambitious proposals for the Greater PRD Region is to develop convenient, green and people-oriented transportation services and to meet the objectives of quality living by creating a coordinated green transportation and convenient boundary crossing to support the building of a quality living area.
Local environmentalists have welcomed the recommendations and the mushrooming of eco-cities across the mainland as a sign that the Hong Kong government must do more on its part.
"We must try to achieve our goals within the shortest possible timeframe and with the biggest gains," says Christine Loh Kung-wai, an ardent advocate for a cleaner and greener Hong Kong.
"In Hong Kong, we must tackle the existing buildings first which are the biggest energy consumers and make them more energy efficient. That applies equally to both old and new buildings. For an environmentally friendly indoor city to operate successfully, you have to sell the idea to the developers, and ensure that they fit in their development plans with the environment," she says.
Loh reckons it may take the city up to 10 to 15 years to upgrade existing buildings to create the desired effect, but strict regulations have to be implemented immediately.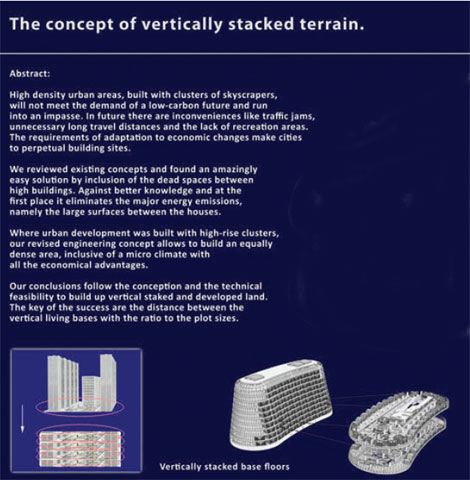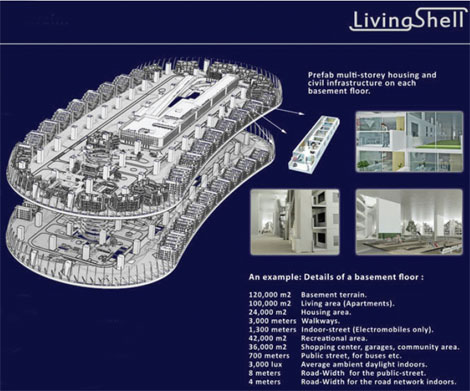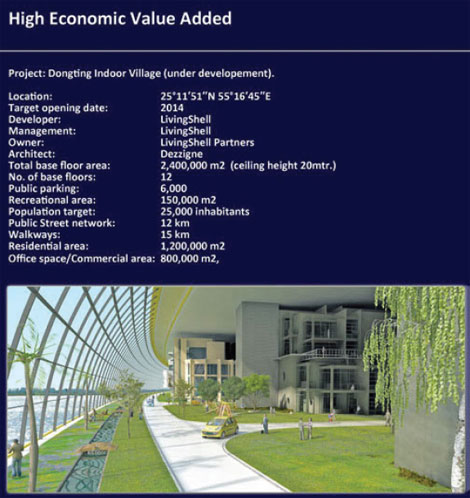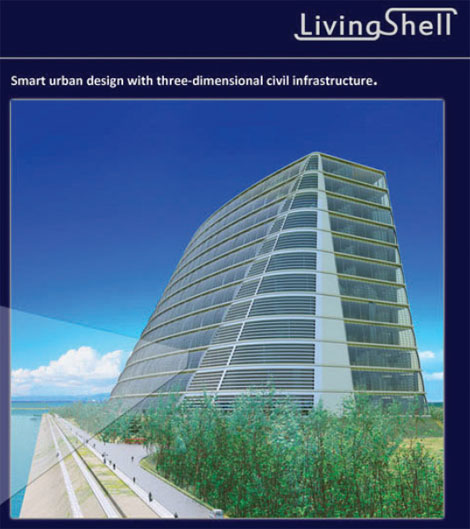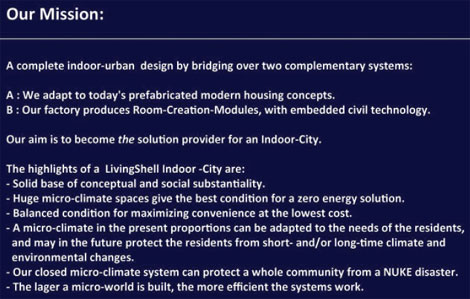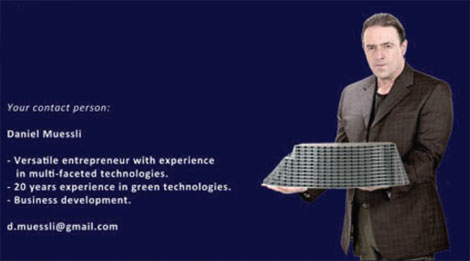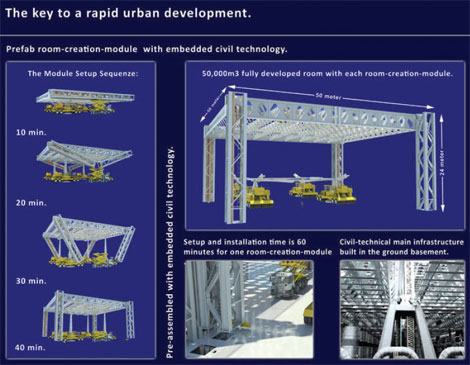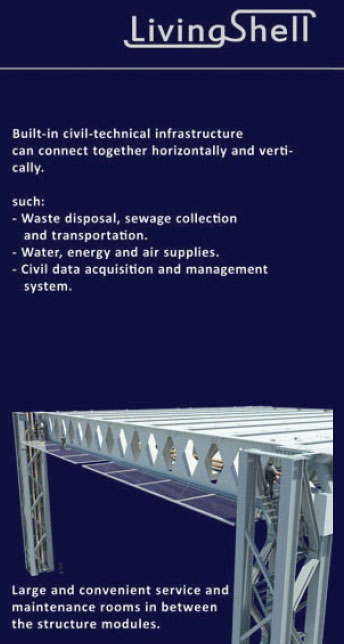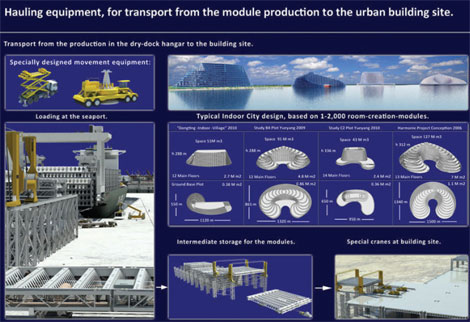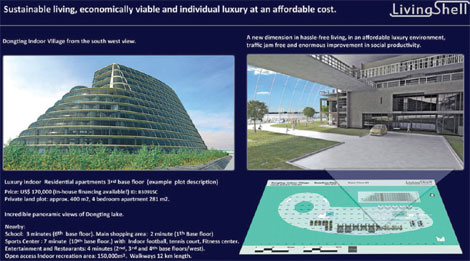 (HK Edition 09/30/2011 page4)