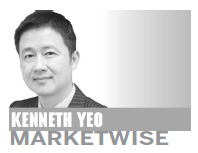 Private education is a sunrise industry in China, with overall education and training spending in the country growing at an estimated compound annual growth rate of at least 20 percent from 2008 to 2013.
According to the Ministry of Education, there were 579,008 institutions in the education and training industry in 2008, of which 120,526 were private institutions. The courses provided by these private institutions included pre-school, primary, secondary and higher education plus vocational and technical training. Some 37.5 million students were enrolled with these institutions in 2008, of which 8.3 million students were pursuing vocational and technical training courses.
From 2005 to 2008, China's college enrollment and graduates have experienced a period of fast growth. Enrollments jumped to 6.5 million students in 2008 from 5.4 million in 2005, an increase of more than 20 percent. This, however, greatly increased the employment pressure on the economy for graduates.
At the same time, and somewhat paradoxically, many companies are still finding it difficult to recruit the right staff with the right skills. The gap between supply and demand is therefore generating a huge demand for post-graduation education, particularly in respect of vocational skills.
Overall, education and training spending in China is expected to grow at a compound annual growth rate of at least 20 percent from 2008 to 2013.
Total annual educational spending in the country is estimated at 2.3 trillion yuan for 2010 and is projected to increase to 4.1 trillion yuan by 2013. Around 78 percent of the 4.1 trillion yuan, or 3.2 trillion yuan, is expected to be spent on private education, as opposed to public education.
The per capita GDP ratio between the United States and China was 20:1 in 2007, but the ratio for expenditure on education and training per capita was 43:1. It reflects the investment disparity then seen in education and training in China. This in turn has probably resulted in some Chinese companies being less competitive, particularly due to inadequate business training.
Currently, the more established private education institutions in the country are predominantly listed groups that are now trading on price-to-earnings (PE) multiples ranging between 1.5 and 50 times. Their recent annual sales were between 230 million yuan and 2.6 billion yuan, with gross profit margins in a range of 14 to 80 percent. This wide range in respect of PE multiples, sales and margins reflects the fragmented status of the market and the many different types of players in the field in terms of size and nature.
Going forward, financing or funding will be required by many players as they seek to expand their operations via organic growth or acquisitions. Consequently, increased M&A opportunities and/or industry consolidation is expected in the near future. This should benefit the industry as it will lead to further improvement in education quality, technology, research & development, variety and management.
For private education institutes, private equity investment is the most important financing source. Due to the global financial crisis in late 2008, private equity investment in this sector has declined from around 2 billion yuan in 2008 to just 330 million yuan in 2009.
Beijing and Shanghai have the largest customer base for education and training services as these more advanced markets have higher job-entry barriers. The two cities have accordingly attracted the most private equity investments.
Overseas companies in the education sector will likely be exploring China for market entry or acquisition opportunities but will need to fully understand the licensing requirements and approval process as this is a regulated sector.
In the current volatile global markets, the education and training sector is a non-cyclical industry which could represent a safe haven for investors. The flood of liquidity to stock markets in emerging countries will no doubt provide listing opportunities to education businesses in the coming year, especially those with proven profits and a good management record.
With the phenomenal pace of urbanization and relentless increase in foreign direct investments in China, the demand for skilled labor will continue to grow exponentially. Households are allocating a higher percentage of their income to education even as more and more graduates enter the employment market each year. The challenge will be to minimize any mismatch between academic qualifications and job-skill requirements.Towards this end, private institutions offering vocational or occupational training courses will be best placed to capture the growing demand for such courses.
The author is a director at BDO Financial Services Ltd, which is a member of BDO International Ltd and forms part of the international BDO network of independent member firms. The opinions expressed here are entirely his own.
(HK Edition 01/12/2011 page2)