Coming back home
Updated: 2011-01-04 07:24
By Andrea Yu(HK Edition)
| | | | | | | | | |
| --- | --- | --- | --- | --- | --- | --- | --- | --- |
|   | | Print | | Mail | | Large Medium  Small | 分享按钮 | 0 |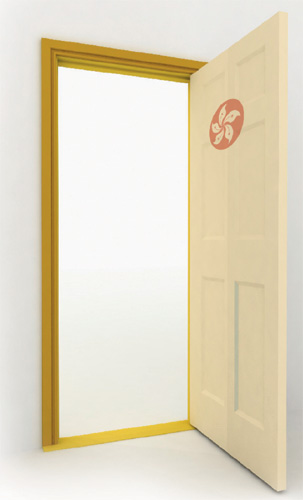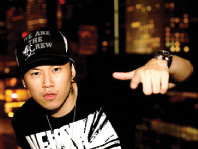 Opportunities like endorsement campaigns lured rap artist Jin Au-Yeung back to his ethnic home of Hong Kong. Provided to China Daily
The westward bound talent drain of recent decades has reversed itself. Today, many children born in the West to Hong Kong immigrants are finding their way to their native lands and making distinctive contributions. Andrea Yu reports.
He looks, walks, and talks like a local, but Wai Leung Yuen's sharp Southern English accent gives him away as a foreigner.
Yuen is part of a growing population of second generation return migrants. They are Western-born but ethnically Chinese. Their Hong Kong-born parents left here for more promising job prospects in the West or as a pre-emptive move in anticipation of the 1997 handover.
Yuen himself was born and raised in Folkestone, Kent in the south of England. Amid the economic turmoil in the West, he, like many, was lured to his ethnic homeland of Hong Kong for better job opportunities.
While Western countries like the United States, Canada, England and Australia were previously regarded as lands of opportunity, the tables have since turned. Throughout the economic recession, Asia has proven resilient compared to the West, which is facing higher rates of unemployment.
Hong Kong's unemployment rate fell to 4.1 percent in November, the lowest since January 2009. But rates in Western countries are significantly higher. Job losses in the public sector pushed unemployment in the UK to 7.9 percent as of December 15, while Canada ranked slightly lower at 7.6 percent as of December 3. The US has suffered the most at 9.8 percent, as of December.
More than ever, Asian cities like Hong Kong seem all the more attractive to Western-born Chinese job seekers, especially those young and inexperienced.
After graduating from the University of Greenwich in London, Yuen's painstaking job search eventually led him to a position in recruitment. He was paid "slightly more" in London as a recruiter, but because of the lower taxes in Hong Kong, he takes home more money each month.
Yuen also says that despite his expectation of a high-demand Hong Kong work environment, his hours are shorter and work is more rewarding compared to that in London.
"It wasn't great, a lot of my roles were pulled last year," Yuen says, referring to his British employment. "I worked on projects to a late stage but they got pulled because of budget."
Anthony Thompson understands the value of Western-born Chinese employees in Hong Kong. He is the managing director of Michael Page in Hong Kong, an international recruitment firm.
"Candidates who have an international perspective but also an understanding of Chinese languages or of local market conditions are usually very much in demand, particularly by multinational companies who are looking for those fluent in English but who can converse in Chinese," Thompson says.
Yuen ticks all of those boxes. Despite growing up in a predominately white community and void of any Chinese language teaching in schools, Yuen's parents continued to speak to him in Cantonese.
While he's unable to read or write, he can speak fluently and names Cantonese as his first language while growing up. This makes Yuen an ideal candidate for work in Hong Kong, but not all Western-born Chinese returnees are so lucky.
Lesley Lewis is the founder of Culture3Counsel. Through her work as a psychologist and counselor specializing in cross-cultural training, she has witnessed the transition and "return" of ABC, BBC and CBC workers and knows more about the challenges they face.
"If they do not know Cantonese or Mandarin, the locals are shocked that they don't speak the language. Sometimes they've been teased, dismissed and made fun of. They ask 'what's wrong with you?You're Chinese, you're supposed to speak this language,'" Lewis says.
Helen Chan agrees. She emigrated with her parents from Hong Kong to Calgary, Alberta when she was two years old. Raised predominantly in a Western environment, her parents made efforts to ensure that Chan could speak and read traditional Chinese.
"If you're ethnically Chinese, even if you grew up overseas it's expected to a certain degree that you can speak, if not read and write," Chan says.
In her work as the legal editor of a business publication under Thomson Reuters, Chan, much like Anthony Thompson, has noticed that multilingual individuals like herself are highly sought after.
"It's something that employers really value," Chan says.
Some Western-born Chinese returnees who were raised with minimal exposure to the Chinese ways of life could also encounter problems facing local mannerisms and customs, according to Lesley Lewis.
"It depends on whether they were taught within their own families, but for those that didn't understand the Hong Kong lifestyle because they weren't raised here, they are expected to know all the rituals and customs," Lewis says.
Yuen considers himself familiar with the Chinese culture, especially with frequent visits to Hong Kong while growing up, but he still negotiates between his Western and Chinese values.
For example, his grandfather expected Yuen to live with him and his uncle in their Sai Kung apartment, but Yuen instead chose to live alone.
"At 25, I couldn't imagine living with my Grandad," Yuen says. "I know he wants to spend more time with me, and my relatives ask why I'm not living with him. But I want to be more independent."
Yuen says he still makes every effort to maintain a close relationship with his grandfather and relatives living in Hong Kong, choosing to attend a family event on his birthday instead of going out with friends.
Lesley Lewis believes this is a constant and common battle of values for some Western-born Chinese, especially for those who are less acquainted with relatives still living in Hong Kong.
"They have an obligation or responsibility to extended family members which can often become complicated. Some want to be with their friends more," Lewis says.
Lewis has also observed that many Western-born Chinese individuals adopt a distinct sense of cultural awareness.
"They have mixed identities as adults. The beauty is that they can bring what they've learned in their respective countries they grew up in and blend it with all the cultures here."
To Lewis, Western-born Chinese, and other individuals who are raised with a variety of cultural influences are poised to become the future politicians.
"They've been thrown into so many situations that they can stand back, look at something and say 'Yes, I can see this, I can see that. Now, how can I incorporate this with that?'. And I think as politicians that's exactly what they need."
"They have cultural lenses like a wide-angle lens on a camera, they just open it all up. They're less prejudiced. They know more about politics around the world. They'll make this earth, hopefully, a very stable place and much more incorporative of political ideas."
Hong Kong's entertainment industry has also attracted Western-born Chinese to return. Jin Au-Yeung was born in Miami, Florida to Hong Kong immigrant parents 26 years ago, but he's better known to most Hongkongers and hip hop fans as MC Jin.
Jin gained mainstream success as the first Asian artist to be signed to a major record label. He claims that 95 percent of his most recent album from 2007, "ABC" is performed in Cantonese.
The album is a proclamation of Jin's multicultural identity and upbringing. He makes references to being called as a "jook sing" or hollow bamboo, a common nickname for Western-born Chinese. Jin gives his take on the handover in 1997, where he also speaks of his parents' immigration to the United States and the changes that have taken place since then.
Lured by better work opportunities like a move to acting and endorsement campaigns, Jin relocated to Hong Kong two years ago. He's since been the face of brands like Samsung, Yoshinoya and Vita Lemon Tea.
Jin will soon begin work on his third Hong Kong-based film project, further establishing his career in the city. Much like Yuen and Chan, he has no immediate plans to leave.
"My mentality is just to go where my work takes me. Wherever opportunity presents itself for me to do what I love, be it music or just entertainment in general," Jin says.
As many Western-born Chinese still have close ties in their home countries, they're unsure if they'll settle in Hong Kong for good.
"A lot of my friends still live in Toronto and Vancouver," says Chan, who tells us it's too soon to say if or when she will move back to Canada.
Jin believes he will eventually return. "When I do hopefully settle down with a family of my own, it would most likely be in the US. It's simply because all of my family is there already," Jin says.
But Yuen is eager to make himself comfortable in his new city.
"I don't really want to go back. The thing is, I know the longer I stay here, the more friends I'll make."
As the Western-born children of Hong Kong emigrants continue to grow older, graduate from school and join the work force, they will continue to return to their parents' hometown to seek more lucrative employment opportunities.
As Thompson says, "Western-born Chinese candidates are highly sought after in Hong Kong, and I expect will continue to be."
(HK Edition 01/04/2011 page4)