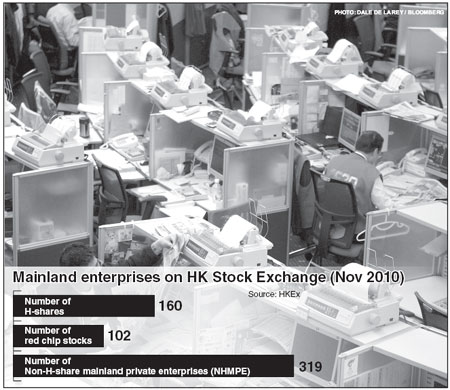 H-share firms to file financial reports under a single set of rules
Hong Kong Exchanges & Clearing Ltd (HKEx), the operator of the local bourse, said Friday it will allow locally-listed mainland firms to file financial statements to mainland auditors in accordance with their accounting standards from December 15.
Under the new framework, which is a joint move by regulatory bodies on the mainland and in Hong Kong, companies listed in both the mainland and the city (A+H share companies) are now able to choose whether they wish to prepare one set of financial statements based on mainland accounting rules, rather than two sets of financial reports based on rules adopted by the two jurisdictions as currently practiced.
Mark Dickens, HKEx's head of listing, said "the framework was developed based on mutual recognition. This is expected to increase market efficiency and reduce compliance costs of mainland incorporated companies listed in Hong Kong."
The Ministry of Finance released a list of 12 accounting firms that are qualified to provide auditing services for Hong Kong-listed mainland companies.
The new framework will become effective on December 15.
Winnie Cheung, chief executive and registrar at the Hong Kong Institute of Certified Public Accountants, said that through on-going convergence over the past three years, the differences between accounting standards adopted by the two jurisdictions are becoming insignificant.
Currently there are 64 A+H share mainland companies and around 100 H-share-only mainland companies listed on the local bourse. According to Cheung, the 12 qualified mainland accounting firms, together with their Hong Kong affiliated practices, audit nearly 90 percent of all H-share financial statements and nearly 85 percent of all A-share financial statements of the A+H share companies. She thinks the impact on the local accounting community will thus be limited.
Cheung said given the option of dropping one set of financial reports, mainland companies will very likely maintain their mainland version as it is statutory on the mainland.
However, she emphasized that lower compliance costs will prompt more mainland companies to list in Hong Kong, whose IPOs and further fundraising activities will boost demand for local accounting services.
Meanwhile, according to HKEx, the new framework is a reciprocal arrangement, which will allow Hong Kong companies listed on the mainland to prepare their financial statements using Hong Kong accounting standards and Hong Kong accounting firms.
However, the "international board," the planned mainland equity platform for foreign-incorporated companies, is not in existence yet. Cheung said once that door is opened, there will be large potential market for Hong Kong accounting firms.
China Daily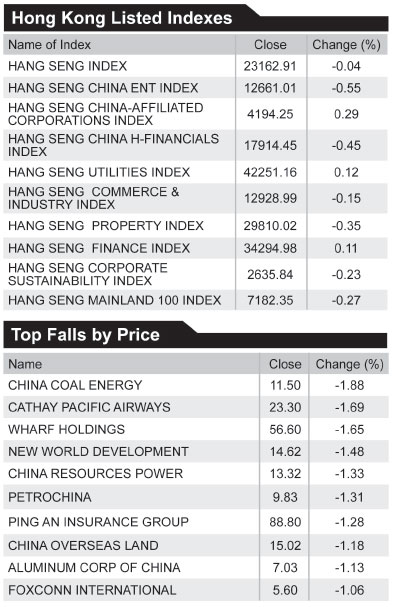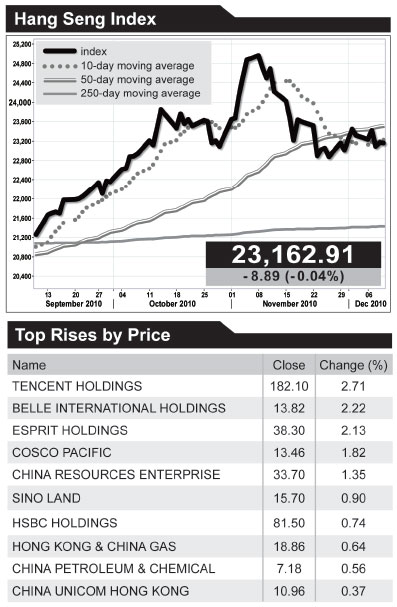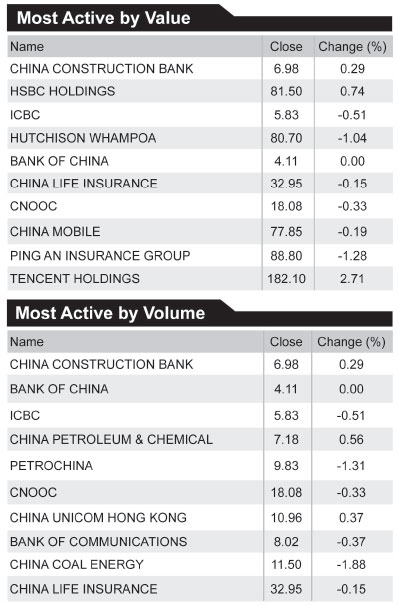 (HK Edition 12/11/2010 page3)