Vehicle of design philosophy makes stop on the Bund
The Bauhaus caravan arrived at the Bund Finance Center in Shanghai on Aug 24 to mark the 100th anniversary of the establishment of the Hochschule fur Gestaltung, the first modern design college in the world.
Located in Germany, the college is now called the Bauhaus-Universitat Weimar. To celebrate its 100th anniversary, the Bauhaus caravan started its 10-month global tour in January.
Designed by German architect Van Bo Le Mentzel, the caravan features more than 40 Bauhaus art books and has already been to cities such as Dessau and Berlin in Germany and Kinshasa in Congo. Its China tour started in Shandong province on May 26 and will include stops in Beijing, Shanghai and Chongqing.
"The purpose of the tour is to spread the Bauhaus design concept. We want to let the public understand the value and significance of design and encourage designers to rethink their position and future value to society," says Chi Wei, the founder of the +86 Design Sharing Platform.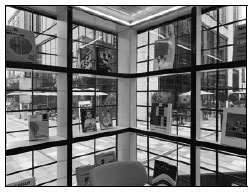 Books line the interior of the caravan. Provided to China Daily
According to Chi, who is also the initiator of the Bauhaus tour, the Deutscher Werkbund, a German association of artists, used to drive the caravan to factories and cities to discuss what society needed to do to prepare for the arrival of the Industrial Age. All the predictions about modern society and industrialization that were proposed by the experts from Bauhaus eventually became reality.
Today, the Bauhaus caravan tour continues to invite well-known scholars and designers, including the dean of the Central Academy of Fine Arts and a design consultant to the Palace Museum, to come into the caravan and discuss the relationship between art, science and human ecology over the next 100 years.
"Through the collision of ideas, discussions will help to build a design school that is open to the public, spreads the value of ideas, and triggers social interaction," Chi says.
heqi@chinadaily.com.cn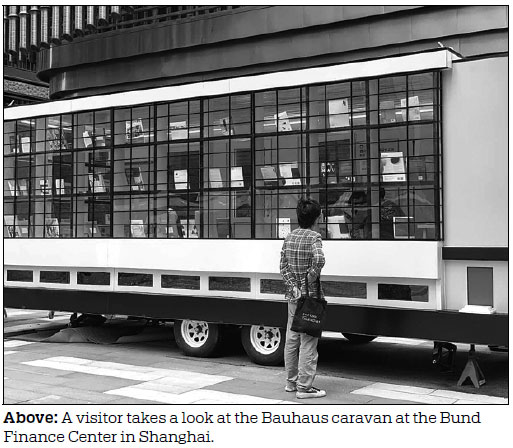 (China Daily Global 09/06/2019 page16)
Today's Top News
Editor's picks
Most Viewed