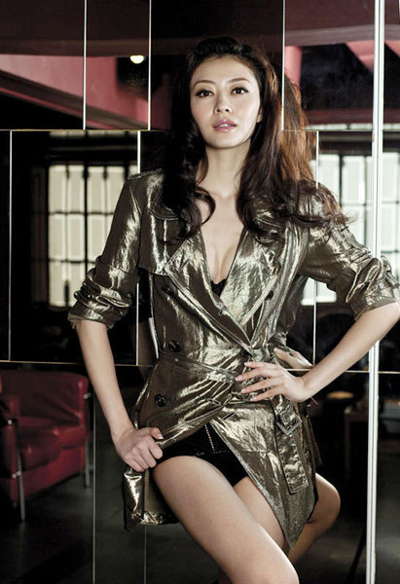 Chinese model and actress Xiong Dailin or Lynn Xiong poses for a fashion magazine.[Photo/M1905.com]
Model-turned-actress Lynn Xiong is said to have a brain tumor about 2.5cm in diameter.
She had been having constant headaches and sought medical advice at the hospital.
A brain scan result confirmed the tumor and the 30-year-old understandably broke down, but insisted on going home even though the doctor suggested she stay in hospital for observation.
It is unknown whether the brain tumor is benign or malignant.
Her pop singer boyfriend Aaron Kwok has reportedly been looking for famous doctors in the fields of both Western and traditional Chinese medicine.
Lynn's manager Kim, however, denied the rumors, saying "She does not have any brain tumor at all. She visited the hospital because of a stomachache."