You know Twitter has gone mainstream when hordes of celebrities rush to join the micro-blogging site. An army of fans is sure to follow. But who is the most popular famous name to join the Twitterati? Here at China Daily we have compiled a list of the top ten most popular celebrities of 2010 based on the number of followers.
[Click for more "top 10" topics]
1. Lady Gaga - 7,276,241 followers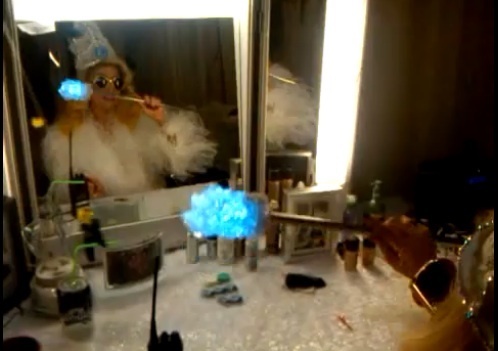 Lady Gaga has toped Britney Spears to become the most-followed person on Twitter. Gaga's Twitter has proved more entertaining because she uploads eye-catching photos of her daily-life online.
On joining Twitter she announced: "Hello world, this is Lady Gaga, Queen of Twitter. I wanted to thank all my beautiful little monsters for following me. Thank you for beginning my reign as Twitter Queen. May you always have soft cuticles while tweeting. May you never have carpal tunnel. I vow never to partake in celebrity online shenanigans. And I vow to always tweet and tweet again."