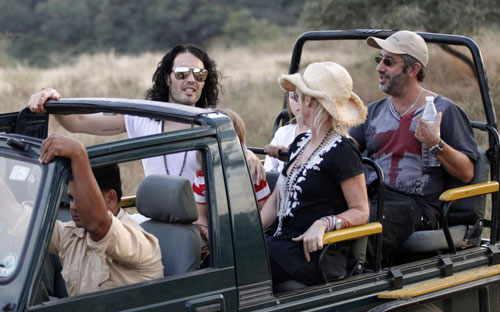 JAIPUR, India – An airport director says newlyweds Russell Brand and Katy Perry have left the Indian tiger reserve where they married over the weekend and flown to the Maldives.
The couple tied the knot Saturday at an exclusive resort strewn with colorful lights and flower garlands.
Jaipur airport director R.K. Singh says the two boarded a helicopter Monday afternoon near Ranthambhore National Park and arrived in the city of Jaipur, where they took a chartered flight to the Indian Ocean nation of the Maldives.
He says friends who traveled by road joined them on the flight.
Authorities, meanwhile, are investigating whether the wedding party broke laws limiting late-night noise that would disturb local communities or wildlife.