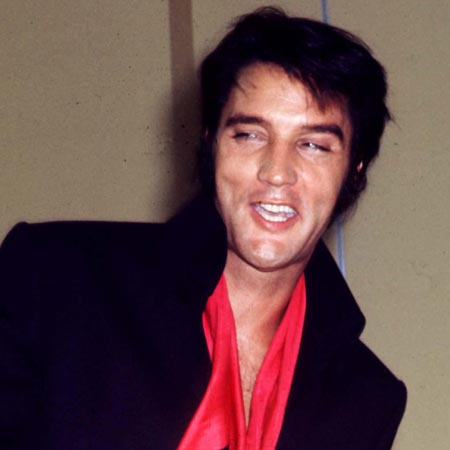 Elvis Presley reportedly had a life-long belief in extraterrestrials.
The 'Suspicious Minds' singer is said to have made several sightings of UFOs during his life, with his interest sparked by an unusual sighting made by his father, Vernon, on the day he was born, January 8, 1935.
The singer's hairstylist and friend, Larry Geller, explained: "His father told us he'd gone out to have a cigarette at 2am during the delivery and when he looked up into the skies above their little shack, he saw the strangest blue light. He knew right then and there that something special was happening."
Author Michael C. Luckman - who wrote a book, 'Alien Rock: The Rock 'N' Roll Extraterrestrial Connection', about musicians who have had contact with otherworldly beings - believes Elvis was later visited by aliens when he was a child.
He claims the singer was "contacted telepathically by two alien beings when he was eight years old," who gave him a glimpse into his famous future, although he "had no idea what it all meant at the time".
Larry - who eventually became Elvis' 'spiritual mentor' - confirmed he had extraterrestrial experiences while he was with the singer, who was dubbed the King of Rock N Roll.
Recounting a time they had been driving through the desert and saw unusual lights, he told AOL News: "They were moving far too quickly to be airplanes, so we just chalked it up to UFOs.
"Another time, we were walking through his Graceland home and noticed odd lights in a field moving back and forth.
"Elvis was a deeply spiritual person and was very interested in the metaphysical. He had an eclectic outlook on things. Although he never had any major alien experiences, he was certainly a believer
"He had his feet on the ground, but his head in the heavens."
Elvis died 33 years ago today (16.08.77).