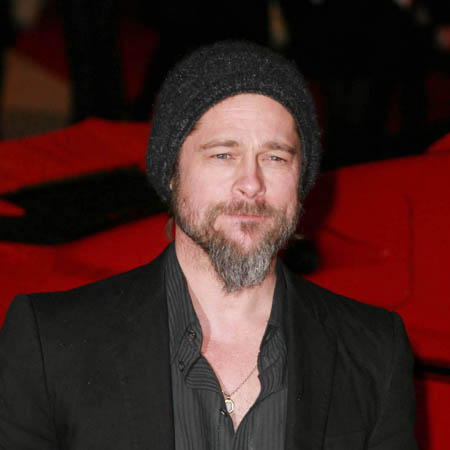 Brad Pitt had pizza chefs delivered to his holiday home.
The 46-year-old actor is currently staying at his £50 million chateau in the South of France with some friends and one night they were all hungry for a doughy delight.
Related readings:


 Brad and Angelina inspire twins


 Pitt, Jolie design $10k cufflinks


 "Babel" writer reteaming with Brad Pitt


 Jim Carrey, Brad Pitt top list of Webby winners

Rather than settle for standard pizzas, Brad - who usually spends eight weeks over the summer at the lavish property - phoned for a husband and wife team to come over and cook for everyone.
A source told The Sun newspaper: "Brad arranged for a mobile husband-and-wife pizza operation to drive over.
"They have a wood-fired oven in a van. The couple knocked out pizzas for Brad and his friends one evening."
The 'Burn After Reading' star was so satisfied with the meal so much he thanked the cooking duo with a massive tip.
The source added: "Brad enjoyed it so much he tipped the couple 2,000 Euros."