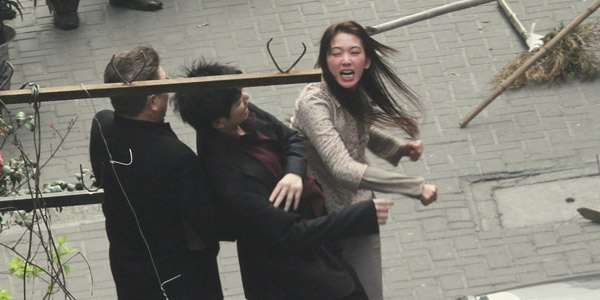 Actress Lin Chi-Ling is on the set of "Moon Lovers" in Shanghai on April 5, 2010. [Photo: yule.sohu.com]
Taiwan beauty Lin Chi-Ling won't be so pretty in the TV drama "Moon Lovers".
Lin was spotted Monday in Shanghai, shooting a fight scene for the drama. With messy hair and an angry face, she grappled with at least two men dressed in black.
In the scene, Lin's character was trying to save her kidnapped mother, according to Sohu.com.
"Moon Lovers" is being produced by Japan's Fuji TV. It also stars Japanese heartthrob Takuya Kimura.