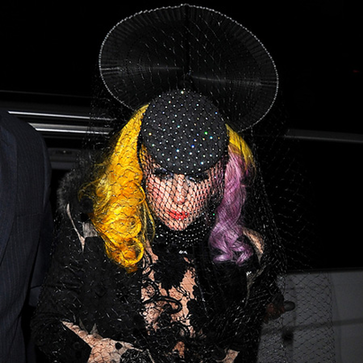 Lady Gaga would "rather die" than leave a performance early.
The 'Telephone' singer - who crumpled to the floor and had to lie down during the last song for one of her recent sold-out 'Monster Ball' shows in Auckland, New Zealand - insists her apparent collapse was no cause for concern, she was just worn out from so much travelling.
Related readings:


 Elton John, Lady Gaga join rainforest fundraiser


 Lady Gaga's skimpy fishing fashion


 Lady Gaga sued for $30 million by jilted producer


 Lady GaGa fools paparazzi with body double?

Speaking on an Australian radio show 'Kyle and Jackie O', she said: "I was so jet-lagged. I passed out about three times on stage that night but I got myself to the floor.
"I'd rather die on stage than walk off because I was going to pass out."
The 23-year-old star - who was forced to cancel several shows in January because she was suffering from exhaustion - insisted that she'd since had a rest and felt "completely rejuvenated and excited."
However, according to those close to the singer, the exhausted hitmaker is reportedly on the verge of a breakdown because of her hectic schedule.
A source told People magazine: "She's on the verge of tipping. She's only human."
Gaga is currently in the middle of a world tour, which will see her perform 100 shows in 10 months by the time she finishes in September.