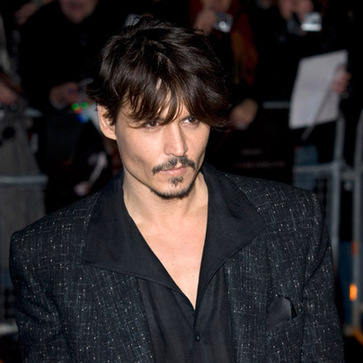 Johnny Depp never leaves his home.
The 'Pirates of the Caribbean' actor hates the attention he receives whenever he leaves the French property he shares with long-term partner Vanessa Paradis and their two children, Lily-Rose, 10, and Jack, seven, so shuts himself away from the "insanity" of modern life.
Related readings:


 Johnny Depp with his statue


 Aniston, Depp are People's Choice winners


 Ahoy, matey! Fourth 'Pirates' film to set sail


 Johnny Depp can't get used to winning awards

Johnny - who also owns a private island in the Bahamas - said: "I don't leave the house anymore. If it isn't necessary I don't go anywhere. I stay at home. I'm adamant when it comes to that. I will never get used to it. If you do, you must be insane. I'm thankful for everything, but there's a limit to what a person can endure. I don't know how Brad Pitt and Angelina Jolie can bear that kind of life, because personally it's an issue for me."
The intensely private actor - who only feels truly relaxed when on his island- said his life is so insular, he learns everything from his children.
The 46-year-old actor explained to Germany's Tele 5: "Because I never leave the house I live outside society. But I'm a witness of my children's lives. I see how they're doing at school and how they treat their friends. My kids are a lot smarter than me. When I watch them I learn a lot. I don't think there's anything they could learn from me."