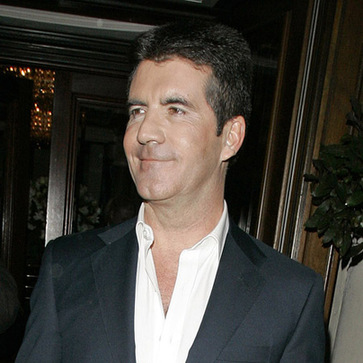 Simon Cowell is putting together a charity single in aid of victims of the Haiti earthquakes.
The music mogul is keen to help aid relief in the Caribbean state - which has been ravaged by two earthquakes in the past eight days, leaving hundreds of thousands dead - and decided yesterday (20.01.10) to recruit an all star cast to record a charity single to raise money.
Related readings:


 Simon Cowell, Sony sign new TV, music, film deal


 Simon Cowell recruiting "X Factor" judges


 Simon Cowell leaves "Idol" to launch own show
Speaking at the National Television Awards (NTAs) last night, he told BANG Showbiz: "It's very, very short notice. We made the decision today, so I've got to get it all together in about 48 hours. "It's going to feature as many people as possible. I haven't made up my mind on the song yet, I've got a couple of ideas. It will be a cover version, yeah."
The reality TV megastar added that while he hadn't made any calls to artists at the time, he would assemble as large a cast as possible for the single. This is expected to include artists from Simon's Syco record label - such as Susan Boyle, Leona Lewis and Alexandra Burke - as well as the company's parent label, Sony, and other musicians the star is close to in both Europe and the US.
Simon added: "We've got about two or three days to put it together, some of it may have to be done in America. "I literally haven't made any calls, but we've just decided - literally as many people as possible "Whoever we've got available is going to be on the record."
Although Simon had no release date for the song, it is expected to be ready within a week. Simon was at the NTAs to pick up an award for one of his programmes, 'The X Factor', which won in the event's Most Popular Talent Show category.