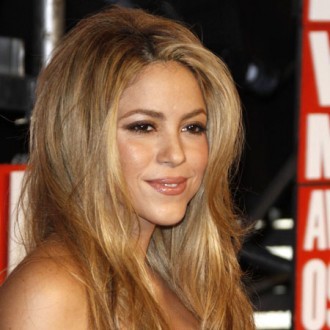 Shakira used to feel guilty about going shopping by now claims she is helping save the world's economies by splashing the cash.
Shakira is helping save the world's economies by going shopping.
The 'She Wolf' singer admits she used to feel guilty about splashing her cash because she is Catholic but soon realised her spending habits are a good thing.
Related readings:


 Shakira's sweet secret


 Shakira loves lyrical riddles


 Shakira's 'incompetent' parents
She said: "I do like to enjoy things any normal girl my age enjoys: I jog in the park, watch really bad movies. I used to feel guilty - I am a Catholic girl after all - but today, the way I see it, shopping keeps the world rolling. A world where people don't consume? The economy gets worse."
The Colombian-born beauty also denied claims she has turned her back on her native country and insists she does everything she can to help.
Shakira - who now lives in Miami - told You magazine: "It couldn't be further from the truth - I go frequently to Colombia.
"I grew up understanding that in countries like mine when you are born poor, you are destined to die poor. I have seen how many children are recruited into the militia or into the drug-trafficking business at an early age because they are not safe at school, and I understood that I could do something about it even in a small way. No child wants to be a drug dealer or in the militia."