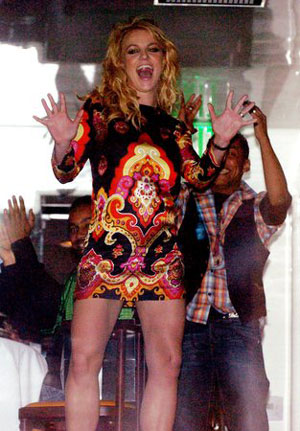 Paris Hilton has defended her new friend Britney Spears' recent behaviour.
The hotel heiress has taken Britney out partying several times since she filed for divorce from Kevin Federline, but insists the Toxic singer's wild behaviour doesn't make her a bad mother.
Paris, 25, wrote on her MySpace web page: "Britney loves her kids to death, and I know for a fact that it truly hurts her when she sees these cruel things being written about her.
She goes home every night to her babies and partying has not come in the way of her parenting."
The Simple Life star insists the people who have criticised Britney for going out and having a good time should be ashamed, and has appealed to them to be kind to the 25-year-old star.
Paris said: "For people to call out her parenting skills on behalf of her partying ethics is appalling. Anyone who has called her out on this should really be ashamed.
"She's young, and if she wants to go out and have some fun, let her. Just because she does these things does not mean she doesn't care about her children.
AdvertisementAdvertisement"There are thousands of mothers out there who like to go out and have a good time. But, you do not see people out there calling them 'bad parents'.
"For the sake of Britney and her kids, be kind." Over the last three weeks Britney - who is mother to three-month-old Jayden James and 15-month-old Sean Preston - has frequently been seen leaving Los Angeles nightclubs in the early hours of the morning.
On four occasions she was photographed wearing short skirts and no underwear.