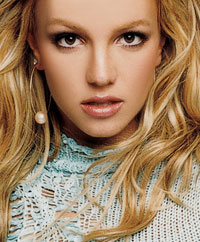 'Toxic' singer Britney Spears is set to follow in her idol Madonna's footsteps and adopt an African child.
The singer - who has two sons, Sean Preston and Sutton Pierce, with husband Kevin Federline - has been inspired by Madonna's recent trip to Malawi to adopt a 13-month-old African boy, called David Banda.
Britney is now looking into the possibility of welcoming a disadvantaged child into her own family.
A source said: "Britney has always been inspired by Madonna - both musically and by the way she lives her life and conducts herself.
"She really admires what Madonna is doing at the moment and adopting is something which she could see herself doing one day. She wants to have a large family."
In other news, Britney Spears is asking her fans to help sell her hubby's album reports MSNBC. The singer is sponsoring a contest, and the fan who helps sell the most copies of Kevin Federline's "Playing With Fire" gets to party with Spears and K-Fed on Halloween during the CD release party. Second prize is the pair of sneakers that K-Fed wore on the Teen Choice Awards, third place gets a $200 gift certificate, and 10 lucky runners-up get a replica of a medallion that K-Fed wears almost every day.
Britney Spears plans to make her return as the svelte, sexy young starlet we once knew at her husband Kevin's album release party at the end of this month. A source close to the family tells TMZ that she's enlisted a small army of nannies, trainers, and nutritionists to put her through her paces to make sure she's looking her best.