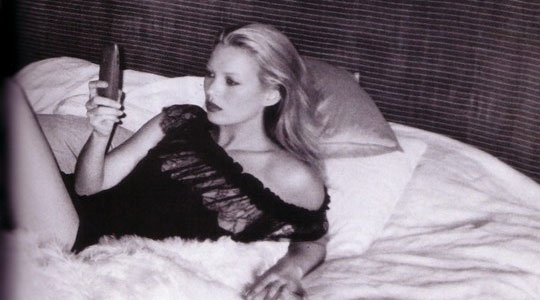 Kate Moss is reported to be trying for a baby with wayward lover Pete Doherty. The 32-year-old apparently believes having a child with her will help the Babyshambles star get off drugs.
According to the Sunday Mirror, she told a pal: "I love him and know that, for all his faults, I will spend the rest of my life with him.
"I also want my little girl Lila to have a brother or a sister.
"But Pete has to stay off the drugs. And the only way for that to happen is if he's with me all the time."
Doherty, 27, already has a son with fellow singer Lisa Moorish, 33. Kate's daughter Lila turned four last month.
Babyshambles cancelled the last five dates of their British tour after Doherty failed to turn up for a concert in Liverpool on Friday.
The official explanation was "artist's exhaustion".
But Moss is thought to have given him a "band or me" ultimatum after discovering he was back on crack cocaine.