Britney refuses Jessica Simpson's belly kiss offer
(Agencies)
Updated: 2006-08-24 11:07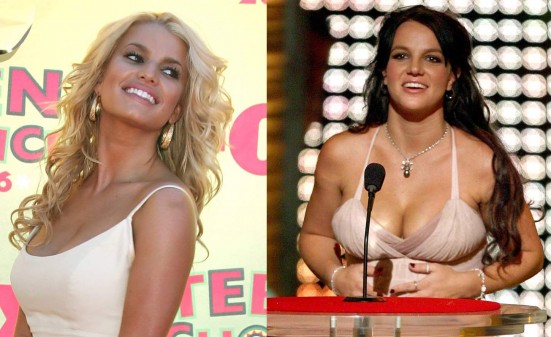 Britney Spears may find herself struck off Jessica Simpson's friends list - all because she reportedly refused to let the blonde singer plant a kiss on her very pregnant belly.
A source revealed that the two songbirds bumped into each other backstage at the recent Teen Choice Awards held on Sunday (20 Aug).
However Spears, who is due to give birth to her second child in September this year, managed to get on Simpson's bad side when she refused to let the 'Dukes of Hazard' star give her unborn baby a kiss, going so far as to say "Hell, no" when Jessica made the request.
"Jessica was really insulted, but Britney refused to let her do it," the New York Daily News quoted the source, as telling Us Weekly magazine.
Meanwhile, Kevin Federline's performance at the Teen Choice Awards has been torn apart by the rap community.
Kevin - who already has a son, Sean Preston, with the 'Toxic' singer, with a second on the way - is due to release his debut hip-hop album 'Playing With Fire' in October.