Lindsay Lohan's terrifying death threats

Updated: 2006-07-14 13:58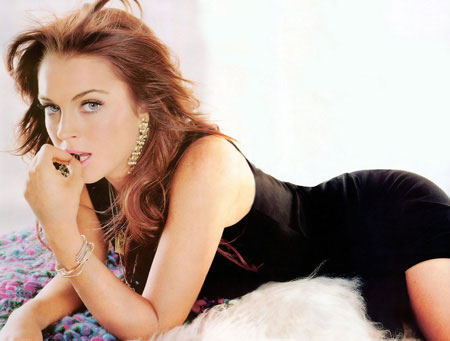 Former Teen Queen, Lindsay Lohan has claimed her Hollywood lifestyle is marred by a plague of death threats she has received.
As well as dealing with the death threats, Lohan also has to deal with stalkers.
Lohan, who recently celebrated her twentieth birthday, said that she had been left frightened when one of her stalkers had even insisted that he would turn up for her birthday party that was held at the plush LA hotel Chateau Marmont.
"I get death threats all the time. I have one really bad stalker. He says he's going to be at the Chateau Marmont (Los Angeles hotel) before my birthday and prove to me that we're meant to be together, even if he has to take me away and teach me. They have a picture of him there. It's scary. And he's just one of them," Contactmusic quoted her, as saying.