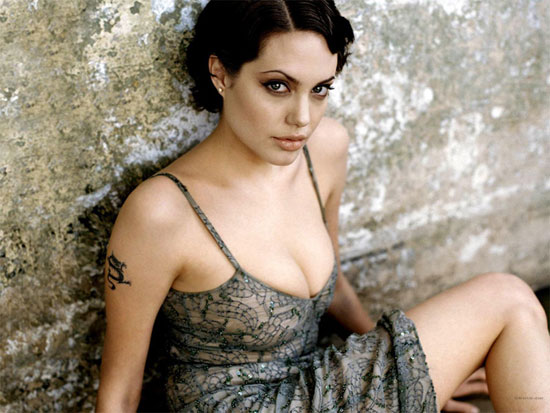 HOLLYWOOD - Hugh Hefner wants Angelina Jolie to strip off for Playboy magazine, once she has slimmed down after giving birth.

The 80-year-old tycoon is desperate to tempt the most lusted after actress in Hollywood into the studio at his magazine empire, so she can share her body with male fans around the world.
He says, "I'm hoping to bump into Angelina Jolie to get her to do Playboy after she's had the baby."
Hefner is also planning a movie about his life, and he wants Hugh Jackman to play him.
The Playboy boss is desperate to produce a biopic, detailing his rise to the top of the male magazine industry.
And he has pinpointed Jackman as the perfect man to play him, after watching the Australian actor in X-Men: The Last Stand.
Hefner says, "I'd love Hugh to play me."
In real life, the two Hughs couldn't be more different. While Hefner, 80, lives in the Playboy mansion with three younger girlfriends, family man Jackman, 37, is happily married with two adopted children.