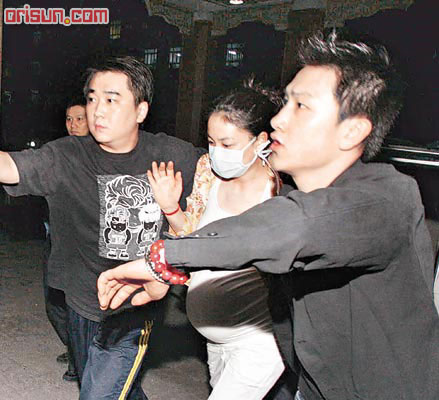 Faye Wong was helped into the Peking Union Medical College Hospital on Thursday [orisun.com]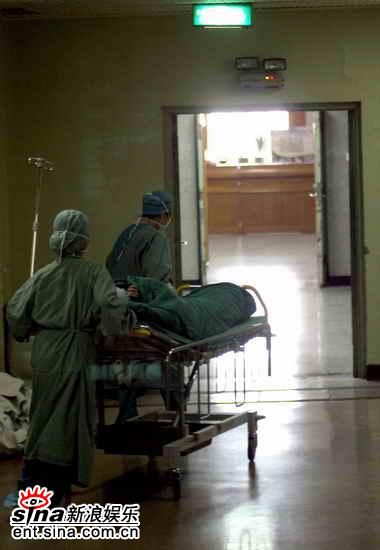 Faye Wong was spotted out of the delivery room. [sina.com]
With hundreds of paparazzi busy tracking her labour place for weeks, singer and actress Faye Wong finally gave birth to a four-kilogram daughter in a Beijing hospital on May 27.
The baby girl, fathered by TV and movie star Li Yapeng, came to the world on Saturday morning in the Peking Union Medical College Hospital.
The 36-year-old had a caesarean section and both the baby and mother are physically fine, according to Faye Wong's agent and close friend Katie Chen. 
Faye had her first child, also a girl, in 1997 with former husband Dou Wei.
Dou came out of police custody yesterday in Beijing after an attack on a Beijing News staff on May 10. The rock star also set fire to his car.