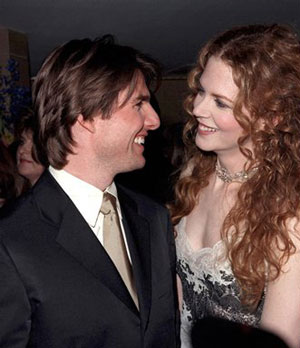 Nicole Kidman was well aware that Tom Cruise was using a private detective to wiretap her phones during their 2001 divorce. Kidman hired private eye Richie Di Sabatino, who told Page Six last week, "We swept her phones and put on an encryption device, so she couldn't be wiretapped . . . We tried to keep one step ahead."

But Kidman knew that Cruise's private detective, Anthony Pellicano, was a resourceful opponent. One pal said: "During her divorce, she would talk to friends on the phone and every couple of minutes break into the conversation and say, 'So, Tom, are you listening,' or 'Am I saying what you want me to say, Tom?'

She knew he was either tapping her phone or trying to. She was no dummy. She not only knew about it but taunted Tom." In fact, Pellicano may have been successful in his phone snooping. Kidman has been questioned by the FBI in the Pellicano investigation because the feds found a recording of her talking to Cruise in computers they seized from Pellicano's office in 2002. Di Sabatino suggests the tape was from Cruise's phone.