China urges Iran to cooperate over nukes
(AP)
Updated: 2006-03-07 16:52
China's foreign minister on Tuesday called on Iran to cooperate with the International Atomic Energy Agency to settle the dispute over its nuclear program.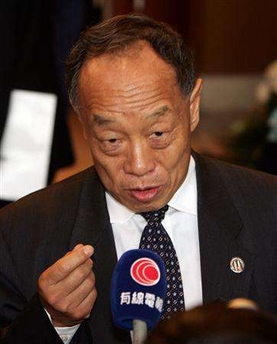 Chinese Foreign Minister Li Zhaoxing is seen in Kuala Lumpur, Malaysia December 12, 2005. There is still scope to defuse a deepening international crisis over Iran's nuclear ambitions within the framework of the International Atomic Energy Agency, Li was quoted as saying. [Reuters]
Foreign Minister Li Zhaoxing appealed for more negotiation and for all sides in the dispute to stay calm.
"Iran should cooperate closely with the IAEA to settle the nuclear dispute," Li said in a nationally televised news conference held during the annual session of China's parliament.
"There is still room for settlement of the issue in the IAEA," Li said.
The U.N. nuclear agency is meeting this week and could set in motion a process that could lead to turning the dispute over to the U.N. Security Council, which has the authority to impose sanctions on Iran.
Tehran says its nuclear program is meant to generate power, but Western governments worry that it is aimed at making weapons.