Iran, EU nuke talks end without result
(AP)
Updated: 2006-03-03 19:30
Talks between European Union negotiators and Iran over its nuclear ambitions broke up Friday without any agreement, paving the way for potential U.N. Security Council action against Tehran as early as next week.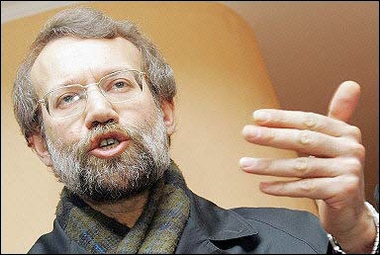 Iranian Supreme National Security Council Secretary Ali Larijani talks to media upon his arrival at Moscow Vnukovo airport. European Union powers and Iran failed to strike a deal in last-ditch talks on Tehran's suspect nuclear program ahead of a crunch UN meeting that could open the way to punitive action. [AFP]


French Foreign Minister Philippe Douste-Blazy said the EU had been demanding "full and complete suspension" of Iran's uranium enrichment and related activities.

"Unfortunately we were not able to reach an agreement," he told reporters after meeting with Iranian negotiators for just over two hours.

The talks took place ahead of Monday's meeting of the International Atomic Energy Agency's 35-nation board. The board put the U.N. Security Council on alert Feb. 4 after Iran refused to heed requests to reimpose a suspension on enrichment, which can make both nuclear fuel or the fissile material for warheads.

Douste-Blazy, his German counterpart Frank-Walter Steinmeier, EU foreign affairs chief Javier Solana and a senior British official met with Iranian chief negotiator Ali Larijani after his arrival from Moscow, where Russia tried to persuade Tehran to accept its offer to enrich uranium for Iran.

Before leaving Moscow, Larijani warned that handing over the nuclear issue to the Security Council ¡ª as the United States has demanded ¡ª would kill Moscow's initiative.

There had been little hope the Vienna meeting would achieve a breakthrough. A Russian nuclear agency official, who spoke on condition of anonymity because he was not authorized to speak to media, confirmed the Moscow talks remained snagged over Iran's refusal to freeze enrichment at home.

Still, Russian Foreign Minister Sergey Lavrov said a deal on Iran's nuclear enrichment program was still possible before next week's IAEA meeting.

"There always is an opportunity to reach an agreement," the Interfax news agency quoted Lavrov as saying Friday.