Reports: China, Iran near huge oil deal
(AP)
Updated: 2006-02-17 21:51
China and Iran are close to setting plans to develop Iran's Yadavaran oil field, according to published reports, in a multibillion-dollar deal that comes as Tehran faces the prospect of sanctions over its nuclear program.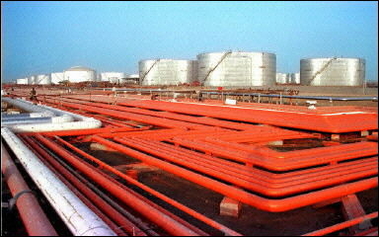 Iran's oil refinery in the Gulf port of Bandar-Abbas. China will soon send its top economic planner to Iran in hopes of finalizing energy contracts worth more than 100 billion dollars. [AFP]
The deal is thought potentially to be worth about $100 billion.
According to Caijing, a respected financial magazine, a Chinese government delegation is due to visit Iran as early as March to formally sign an agreement allowing China Petrochemical Corp., also known as Sinopec, to develop Yadavaran.
The Wall Street Journal also reported in Friday's editions that the two sides are trying to conclude the deal in coming weeks before potential sanctions are imposed on Iran for its nuclear ambitions. The report cited unnamed Iranian oil ministry officials familiar with the talks.
The deal would complete a memorandum of understanding signed in 2004.
In exchange for developing Yadavaran, one of Iran's largest onshore oil fields, China would agree to buy 10 million tons of liquefied natural gas a year for 25 years beginning in 2009, the Caijing report said, citing Sinopec board member Mou Shuling.