Interest rate gap helps manage currency
(Bloomberg/chinadaily.com.cn)
Updated: 2006-02-12 14:26
The enlarging interest-rate gap between China and the U.S. helps keep the yuan stable, and serves against world pressures for China's currency to further appreciate.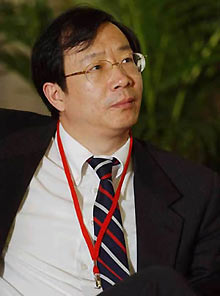 Yi Gang, assistant governor of the People' Bank of China

The rising gap also provides favorable conditions for China to adjust exchange-rate and economic policies, the Bloomberg quoted a central bank official as saying.

The difference in key interest rates between the two countries is more than 300 basis points and growing, Yi Gang, assistant governor of the People' Bank of China, told an economic seminar in Beijing. He referred to the yield on China's one-year treasury bill of about 1.8 percent, compared to the gain of one-year U.S. dollar bill of 5 percent. A basis point is 0.01 percentage point.

The interest-rate gap, which has been expanding since early 2005 and is likely to widen further, has helped curb foreign currency inflows to China by deterring speculators seeking to profit from betting on yuan appreciation, Yi said.

``This is providing favorable conditions for China to adjust its exchange-rate policy and manage its macro-economic policies,'' Yi said.

The yuan has gained 0.7 percent since China revalued the currency on July 21 last year and ended a decade-old peg to the dollar. U.S. Senators Charles Schumer, a New York Democrat, and Lindsey Graham, a Florida Republican, are threatening to seek tariffs on Chinese imports unless the currency is allowed to gain more rapidly. Adjusting the yuan isn't the answer to trade disputes, said Yi.

Central bank officials have repeated that the interest rate gap between the two countries favors a stable yuan several times in recent months, said Song Guoqing, economic professor at Peking University's China Economic Research Center.

Yi's comments ``indicate that the central bank may be willing to allow the yuan to appreciate by 2 to 3 percent this year,'' Song said at the seminar, according to the Bloomberg report.

Song estimated that the yuan may appreciate to 7.94 to the U.S. dollar by the end of 2006. The yuan last closed at 8.0505 to the U.S. dollar on China's interbank foreign exchange market.