US, Mexican police find largest ever border drug tunnel
(Xinhua)
Updated: 2006-01-27 10:34
The United States and Mexican police have found what could be the largest underground passageway used for smuggling drugs into the U.S., Guillermo Gonzalez, deputy commander of police in the northwest Mexican city of Tijuana, told local press on Thursday.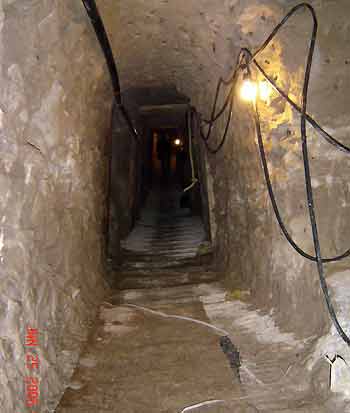 Handout photo from the United States Department of Homeland Security shows a 2,400-foot (732 meters) tunnel dug under the US-Mexico border in San Diego that contained more than two tons of marijuana that was discovered January 25, 2006. This was the latest of nearly 20 tunnels found along the border region since September 11, 2001.[Reuters]

The so-called "narcotunnel," which is now under police guard, is at least 60 meters long and 26 meters deep. It links a warehouse in Tijuana to an exit in Otay, close to the city of San Diego in the southwestern U.S. state of California.

It is the third such tunnel found linking Tijuana and San Diego in around 10 days. Several dozens of such tunnels have been found since first was detected in the mid-1980s -- including more than 15 in the last five years -- all designed to smuggle drugs to the world's largest consumer.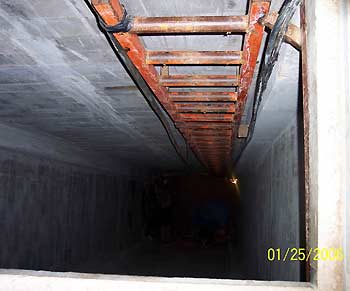 The entrance to a cross-border tunnel in the Otay Mesa area of San Diego County, California is shown in this handout photo provided by the U.S. Drug Enforcement Agency January 26, 2006. The tunnel began in a warehouse in Tijuana, Mexico and is said to have electricity and a ventilation system, and exits in a vacant industrial building in Otay Mesa. [Reuters]

The tunnel passes under a large metal fence, set up in 1990 by U.S. authorities trying to halt the flow of undocumented migrants.

Gonzalez said that the exit of the tunnel was found by U.S. customs and migration officials, who called in their finding to their Tijuana counterparts.