Moss to tell all in Virgin autobiography
(The Guardian)
Updated: 2006-01-26 11:12
Kate Moss will address her recent problems in an autobiography to be published by Sir Richard Branson, it was reported last night.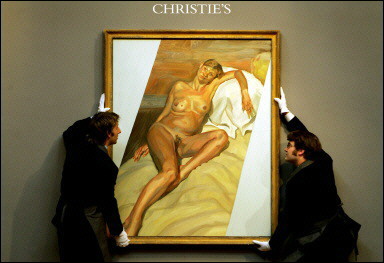 Christie's auction house workers hang Lucian Freud's nude portrait of pregnant supermodel Kate Moss. The portrait of Moss, heavily pregnant and looking uncharacteristically unglamorous, will be sold at auction next February, Christie's said. [AFP]


The 31-year-old will apparently set the record straight on tabloid pictures of her allegedly using cocaine at a recording studio with then-boyfriend, Pete Doherty.

"Richard and Kate are working on a book together," a Virgin spokeswoman told People magazine, but would not confirm reports that the model would earn ¡ê1m for her story.

It emerged last week that Moss's lawyers were arranging for her to be interviewed by Met officers investigating alleged drug use.