Action plan mapped out for better health care
By Zhang Feng (China Daily)
Updated: 2006-01-09 05:38
Kan bing nan. Kan bing gui.
The two Chinese phrases meaning "proper health care is difficult to get" and "proper health care is expensive" have gained currency in recent times, reflecting ground realities.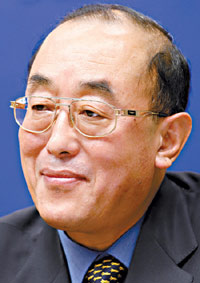 Health Minister Gao Qiang

And these are precisely the two issues Health Minister Gao Qiang has promised to tackle in the new year so that urban and rural poor have better access to health care.

Addressing a national conference on health over the weekend in Beijing, he noted that it is urgent to solve the problem of "kan bing nan" and "kan bing gui."

Among the key points of the action plan are:

A pilot project to pay for farmers' medical bills is to be extended to 40 per cent of all counties.

Under the project, which began in 2001, the central and local governments as well as farmers pool funds at the country level for footing the cost of treating serious illnesses. The central government has spent at least 20 billion yuan (US$2.4 billion) on the project.

Gao said the Ministry of Health will improve the functioning of hospitals at the township level and build more clinics in city communities.

More than 70 per cent of the country's medical resources are concentrated in cities, which are home to only about 30 per cent of the population.

This has led to big hospitals being full and having to handle too many outpatients, which means quality of service is compromised.

The minister promised to bring down rising health costs.

One of the main reasons for soaring medical bills are too many unnecessary tests with expensive equipment and another is high-priced medicines on which hospitals rely for much of their revenue.