Sino-US textile agreement takes effect today
(Xinhua)
Updated: 2006-01-01 09:36
The Sino-U.S. textile agreement will take effect as of January 1, 2006, imposing quotas on a total of 21 types of clothing and textiles from China by 2008.
After seven rounds of talks, the United States and China in November, 2005 signed a three-year agreement on textile trade, imposing quotas on Chinese textile products but clearing a major obstacle to bilateral trade.
A total of 21 types of clothing and textiles have been placed under the import restrictions, including cotton trousers. The agreement provides for a progressive increase in imports of major textiles and apparel products from China -- by 10 to 15 percent in 2006, 12.5 to 16 percent in 2007, and 15 to 17 percent in 2008.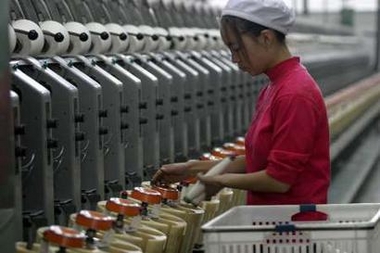 A woman works at a textile factory in Xiangfan, Hubei province, China December 31, 2005. [Reuters]

Meanwhile some ten kinds of Chinese textile and apparel products exported to the European Union have also been put under quota restrictions, according to an agreement reached by the two sides in June 2005.

"The two textile agreements eliminate most uncertainties faced by Chinese clothing enterprises when exporting goods to two of the most important overseas markets," said Mei Xinyu, a research fellow with the Chinese Ministry of Commerce.

On the basis of the two textile agreements, the Chinese Ministry of Commerce has drafted regulations on the textile quota application process, and from 2006, Chinese textile and apparel companies will try to get those quotas through the new system.

In terms of the textile export to the United States, thirty percent of the agreed quota in 2006 is distributed through public bidding, according to the regulation of the Ministry of Commerce.

In December 2005, thousands of qualified textile enterprises in China joined the first bidding for export quotas on 21 categories of textiles to the United States in 2006.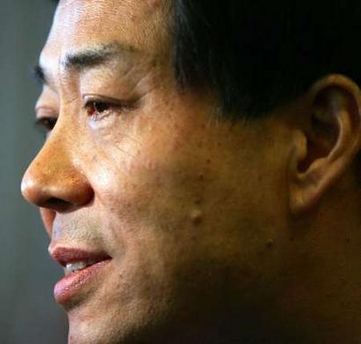 China's commerce minister Bo Xilai speaks after a conference at the sixth World Trade Organization (WTO) Ministerial Conferences held in Hong Kong's Convention and Exhibition Centre December 14, 2005. [Reuters/file]

The heated on-line bid has caused congestion on the official website for bid invitations. In response, the government has prolonged the bid period by another 24 hours. Insiders attribute the fierce competition to a half-year block on some kinds of products to the United States.

Following the elimination of the global textile quota on January 1, 2005, the United States and the European Union claimed that the surge of textile imports from China had disrupted their domestic market.

Both of them put restrictive measures against some categories of Chinese textile products since mid-2005, arousing strong objection from China. China started to hold rounds of negotiations with them, which resulted in the two textile agreements.

Quota bid will surely increase cost of Chinese textile exporters, so under new circumstances, Chinese textile enterprises need to accelerate industrial upgrading and enhance self-innovation capability so as to meet the new challenges, insiders suggested.