Yu Qiuyu to talk about culture at Phoenix TV
By Echo Shan (chinadaily.com.cn)
Updated: 2005-12-30 11:46
Renowned Shanghai-based writer and academician Yu Qiuyu has been confirmed to host a talk show program at the well-known Hong Kong Phoenix TV Station from 2006.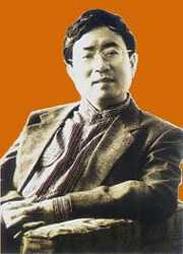 Noted Chinese wrtier Yu Qiuyu wins himself great reputation as a culture illustrator and holds a vast readership at home and abroad. [file photo]

The upcoming program, "Qiuyu Moment," will feature a systematic comb through various aspects of the profound Chinese culture as well as penetrating reflections on certain cultural phenomena, said Liu Biao, the show's producer.

The show won't be too long, added Liu, as "Yu insists that each edition run for just several minutes. He said it is important to offer diverse programming to viewers, as they are prone to boredom when watching the same face for too long."

Yu Qiuyu, 60, a Zhejiang native, attended secondary school and university in Shanghai, hence the recurrent theme of "Shanghai people" in his writings.

His works, including Stressful Cultural Journeying (1992) and Notes Made While Living in the Hills (1995), won him prizes and a broad readership in Mainland China and its Taiwan Province and Hong Kong Special Administrative Region as well as the city-state of Singapore.