Woman fights back against fondler with posting
(Shanghai Daily)
Updated: 2005-12-20 09:16
That is the proper way to deal with a man who gropes a woman on the subway?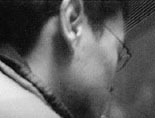 The alleged groper's picture was posted online which stired a hot discussion.

That is the question many people are asking after one Shanghai woman took justice into her own hands, posting the picture of her alleged groper online with a warning to other women to beware of him.

The woman, who would only identify herself by the surname Zhang, used her mobile phone to take a picture of the man after he allegedly grabbed her breast on a crowded subway car last Tuesday morning. She says the unidentified man laughed scornfully at her when she glared at him.

She then posted the man's picture on a popular Website where several thousand people viewed it within hours.

Some of the viewers reacted with great sympathy for Zhang, while others questioned the legality of posting the man's picture online without his permission or any strong evidence to back up her allegations.

"I can understand Zhang's feeling if she did meet with the embarrassment," a man calling himself A Jing wrote in the site's chatroom. "But the key point is evidence. It is also possible that someone uses such method to take revenge on or frame up another person he or she doesn't like."

Zhu Miaochun, director of Zhumiaochun Law Firm, said those that commit any form of sexual harassment deserve to be punished, but he said Zhang should have reported the incident to police instead of posting the picture online.

Zhu noted that the Law of Protection For Women's Rights and Interests, which came into effect on December 1, bans sexual harassment towards women and says victims should lodge a complaint with police or other government departments.

"If Zhang has proof of the man's violation, she can alert police, ask for arbitration or appeal to the courts," Zhu said. "But she might be involved in more trouble for putting the suspect's picture online, which likely violated the man's rights to his image and reputation."

Local police also consider Zhang's practice improper and suggested victims should alert police and find some witnesses to confirm their story.

"Evidence collection is crucial so that officers can handle the case properly on the scene," said a rail police department official who asked not to be identified, adding that they seldom received such reports from women passengers.

He said it is difficult to control groping or other harassment on subway lines because of the large crowds and quick flow of passengers.