Baidu releases top China keywords
(cri)
Updated: 2005-12-13 08:47
Chinese domestic search engine Baidu.com has released a list of 13 most popular keywords, according to hits from internet users.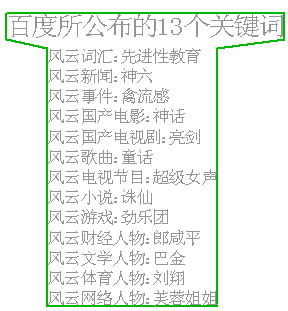 The 13 keywords cover nearly every aspect of life in China. The most typed news keyword is "Shenzhou VI Spacecraft". The hottest event belongs to "Bird Flu". "The Myth" took the hottest movie keyword, and "Super voice girl" the most popular TV program.
The most popular person of the year is professor Lang Xianping of the Chinese University of Hong Kong. The hottest sports star is Liu Xiang and Chinese literary legend Bai Jin gets the title for hottest keyword in literature.
The most famous person on the internet is, without a doubt, Furong Jiejie.