Iran president confirms retaliation if sent to UN
(Reuters)
Updated: 2005-11-23 08:59
Iran's president on Tuesday confirmed his government would start enriching uranium and end U.N. snap inspections of nuclear facilities if its case were referred to the U.N. Security Council.
Iranian lawmakers on Sunday overwhelmingly voted these retaliatory measures into law, attempting to give the Islamic Republic some leverage before a board of governors meeting of the International Atomic Energy Agency (IAEA) on Thursday.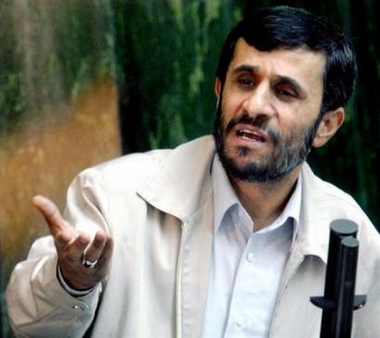 Iran's President Mahmoud Ahmadinejad speaks to lawmakers in the Iranian parliament in Tehran November 9, 2005.[Reuters/file]

"We follow the parliament and will definitely implement its bills," President Mahmoud Ahmadinejad told state television.

Iran risks referral to the Security Council for possible sanctions after failing to convince the world its atomic scientists are working on power stations rather than warheads.

However, EU diplomats have said they are not going to push for Iran to be referred to the world body at this week's IAEA meeting.

They want to give more time to a proposal that Iran conduct its most sensitive atomic work, uranium enrichment, in Russia.

Iranian officials have consistently insisted Iran has a right to a full fuel cycle and must be allowed to enrich uranium.

Ahmadinejad said Iran would stand by its rights but made no specific mention of the Russian plan.

"Should we step back from our independence, freedom and territorial integrity? We should not," he said.