No more rave parties at the Great Wall
(Beijing Today)
Updated: 2005-11-21 11:09
Critical media coverage of a rave party that saw 1,500 local and expat revelers gather at the Jinshanling section of the Great Wall this summer has prompted local authorities to prohibit any future events.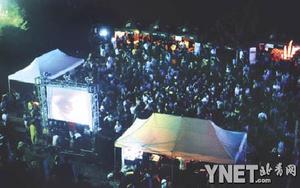 Crowds thronged the Wall at a rave party held at the Jinshanling section of the Wall this summer. [Ynet]


Cheng Dalin, deputy director of China Great Wall Society said that local government had re-assumed management of the Jinshanling Great Wall, previously overseen by the local tourism bureau.

The party at the Wall, criticized as "bawdy" in media reports, provoked widespread anger among Chinese people. One article in Hong Kong-based Next Magazine claimed that the Great Wall of China had been taken over by sex, drugs and rock and roll, accompanied by pictures of the inappropriate behavior of some party-goers.

CCTV followed up with an investigative report, revealing, that in 1997 a company called Guangda signed a 50-year lease with local authorities. The company claimed that it earned revenue by allowing use of its facilities at a charge of 60 yuan per head. The party organizers sold tickets for the event at 200 yuan each.

Fabrizio Zambuto, a photographer working in Beijing, said that he had attended several such parties at the Wall over the past five years, said, "Most people who went to the party respected the Wall."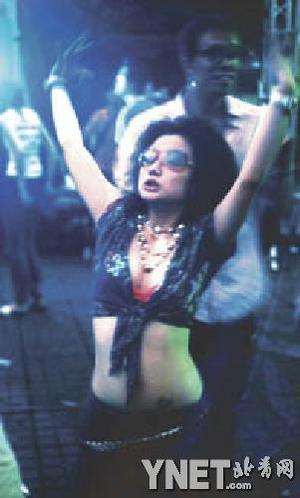 A hi-fashioned woman dances to the music at the rave party held on the Wall in Hebei Province this summer. [Ynet]


He thought that some people's disrespectful behavior could be put down to a lack of facilities such as litter bins and toilets.

William Lindesay, founder and director of International Friends of the Great Wall, said "I have been going to rock parties for 25 years. But the Great Wall is something so majestic, it is not a place for that kind of party." Seven years ago Lindesay heled start public clean-up days at the Great Wall. He remains devoted to conserving the Wall.

Lindesay recalled how four years ago an Australian TV station provided him with video footage of a rave party at the Great Wall.

"The film showed dancing that was very inappropriate," he said. Last week, Lindesay and members of his organization donated 30 litter bins to the Jinshanling Great Wall management department.

The bins carry the slogan, 'He who does not love the Great Wall is not a true man,¡¯ a version of Chairman Mao's famous words "He who does not reach the Great Wall is not a true man."

It is too early to say for certain whether a party will be held at the Wall next year. DJ Dio, one of the main organizers for this year's event said, "I think we should continue the tradition of having rave parties. If the authorities won't allow us to do so, of course we won't hold them there. But the last party we held was officially approved and we had all the paperwork done.¡H

Huang Yaohui, from China Great Wall Society, said that damage to the Great Wall has occurred not only at Jinshanling but to other sections too. He blames this on a combination of shortcomings in legislation, insufficient public awareness and poor supervision from relative agencies.

William Lindesay says that education is the key to protecting the Wall. Each time he visits the Great Wall, he asks other tourists to deal with trash they have discarded, "I remember once when I asked some people to pick up their litter, they thanked me for pointing it out rather than being offended."