Israel, Palestinians oK Gaza border deal
(AP)
Updated: 2005-11-15 22:57
Prodded by Secretary of State Condoleezza Rice, Israel and the Palestinians agreed Tuesday on details for opening the borders of the Gaza Strip and allowing freer movement for Palestinians elsewhere, a significant step toward an eventual peace deal between historic enemies.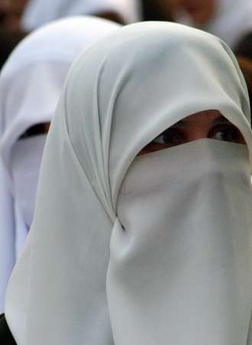 Veiled Palestinian women attend a rally demanding the release of Palestinian prisoners held in Israel in the West Bank town of Qalqilya November 15, 2005. U.S. Secretary of State Condoleezza Rice announced a crucial deal on Gaza border crossings on Tuesday after brokering marathon talks with Israeli and Palestinian negotiators. [Reuters]
The agreement, which gives the Palestinians control over a border for the first time, took all-night negotiations and a strong diplomatic shove from Rice. The basic elements of the deal had been in the works for weeks.
"I have to say as a football fan, sometimes the last yard is the hardest, and I think we experienced that today," Rice told a news conference where she announced the agreement.
She praised the deal at a news conference as a "big step forward" in Israeli-Palestinian relations, bruised by nearly five years of bloody fighting.
"This agreement is intended to give Palestinian people the freedom to move, to trade, to live ordinary lives," Rice said.