Novelist Ba Jin passed away at 101
By Wang Shanshan (China Daily)
Updated: 2005-10-18 05:51
SHANGHAI: Ba Jin, one of China's most acclaimed novelists of the past century, died yesterday evening in a Shanghai hospital, aged 101.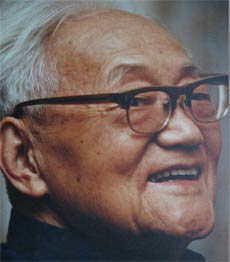 "We have lost one of the most sensitive hearts of our time and one of the most important and widely read Chinese writers of the 20th century," said Chen Sihe, professor and dean of the Chinese Language and Literature Department of Fudan University.
"He was a scholar in every meaning of the word, with a noble character and a love for all," Li Xiaotang, son of Ba and his late wife Xiao Shan, told China Daily.
Born into a wealthy family in Chengdu, capital of Southwest China's Sichuan Province in 1904, the writer, who preferred his pen name Ba Jin to his given names of Li Yaotang or Li Feigan, received a broad education in his hometown and Shanghai, and travelled to France from 1927 to 1928.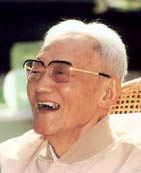 It was in France that Ba started his literature career. His first novel, "Miewang" (destruction), was a tale of romance and revolution.
His literary body of work amounts to 13 million Chinese characters. He was best known for his trilogy "Jiliu" (torrent), which was written between 1931 and 1940, and included three semi-autobiographical novels.